Upcoming Events
Senator Alessandra Biaggi Forum for Seniors - August 14
Poetry Open Mic Night - August 28
Call Us at 718 884-5900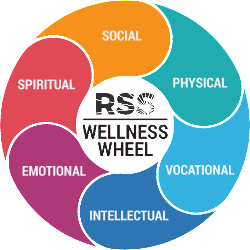 Wellness Wheel
Focusing on Wellness In All Aspects of our Programs and Services
RSS - Riverdale Senior Services -  is more than just a meeting place. RSS is a place for emotional, cultural and physical engagement. We're a multi-faceted center - an exercise studio, an arts studio, dance floor, lunch spot and social hub - all in one place!
As we enter our 45th year of service, RSS continues to champion older adults and their friends and families through every aspect of our operations and facilities, giving community members the opportunity to live better, happier and healthier lives. 
All programs and services are free to any one 60+. We are located in the Bronx, New York.
Come join us! We are the Center for Ageless Living.
---
Summer Fun at RSS!
Check out the calendar for new July programs
*  Opera Lover's Club   *  Drama Club   *  One-to-One Computer Instruction   *  Meditation Circle with Andria   *  Morning Yoga at 9 AM   *  Summer Documentary Series   *  Sketching and Photography at Wave Hill   *  Acrylic Painting   *  Bingo on the Terrace   *  Gardening on the Terrace with Barbara
Volunteer

Are you interested in helping others, sharing your time and talents and working on interesting projects with new friends?
Volunteer With Us

Caregiver support includes Individual counseling, workshops and resources. We also partner with major caregiver organizations. Learn more.
---
News & Events
---