Education & Entertainment Resources
---
Important Messages
Covid-19 Vaccine Update
NEW INFORMATION:
Yankee Stadium will now become a vaccine hub starting this Friday.. It is located at 1 East 161st Street. It will only be open to Bronx residents on an appointment-only basis from 8 AM to 8 PM. It will be open seven days a week. 15,000 appointments will be available for the hub's first week. You can schedule appointments by visiting somosvaccinations.com or by calling 1-833-SOMOS-NY. Proof of Bronx residency will be needed.
If you need transportation to get your vaccine, click here for a list of options.
NOTE: Information on the vaccine changes very quickly. This site will be updated as needed but may not have the most recent item announced. 
 Right now, many people are trying to make appointments so you may not be able to get through and make an appointment. Hopefully, this will ease up in the next few days. 
The RSS Center is not a distribution site for the vaccine.
For Overall Information On the Vaccine
Vaccine Command Center - COVID-19: Vaccines - NYC Health
To Make An Appoint Online click below:
Covid-19 Vaccine Finder
You Can Also Register Directly at https://vaccinepod.nyc.gov/
Severa sites (like Walton HS) make their appointments through this portal. You can also subscribe with the vaccine pod and they will send you updates (for 2 weeks) as appointments open.

To Call and Make An Appointment
1-877-829-4692
For some locations (like Walton HS) you can go directly to the Vaccine Hub
Covid-19 Vaccine Hubs
A volunteer-led effort to help you find a COVID-19 vaccine in and around NYC
Click here
A Very Helpful Fact Sheet About the Vaccine from the Department of Health
Includes important information on the need to continue to mask and social distance even after getting the vaccine.

* Several hospitals, such as NY Presbyterian are beginning to offer vaccine appointments, but there may be significant waits for an appointment.
* You can also register through NYC Health
* Contact your doctor if you have any questions as to whether or not you should take the vaccine.
Articles
I've had my Covid-19 vaccine -- now what can I safely do? Your questions answered (CNN)
---
 Do You Need Technology Help?
RSS has a couple of resources to help you. If you need technical help email us at info@rssny.org and we will work to pair you up with someone.
IF YOU ARE UNABLE TO GET FOOD & ARE 60+
Call 311 or RSS at 718.884.5900 or email info@rssny.org
Missing Deliveries / Cancellations / Changes
• To cancel, change or submit a complaint about food or food deliveries call 311 and say "Get Food" or submit feedback online here - nyc.gov/seniorfoodresources.
---
To Our Beloved RSS Community:
The City has closed all physical senior centers for programming and congregate meals. We do not have a targeted re-open date from the city. This being done to protect all of us. It is very important that you follow the guidelines issued by the city and by your own doctors.
We are still open for business as a virtual center!! You can still get assistance from our social workers, go to our support groups and attend a wide variety of classes and special events online and through the phone. PLEASE JOIN US!
If you are a member or an older adult in our area that needs help please call us at 718.884.5900 or email us at info@rssny.org. 
Be safe and stay healthy!
Call Us at 718 884-5900
---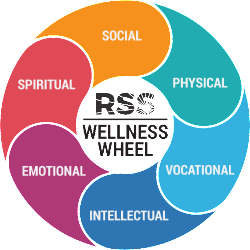 Focusing on Wellness In All Aspects of our Programs and Services
RSS - Riverdale Senior Services -  is more than just a meeting place. RSS is a place for emotional, cultural and physical engagement. We're a multi-faceted center - an exercise studio, an arts studio, dance floor, lunch spot and social hub - all in one place!
RSS champions older adults and their friends and families by giving community members the opportunity to live better, happier and healthier lives. 
All programs and services are free to any one 60+. We are located in the Bronx, New York.
Come join us! We are the Center for Ageless Living.