---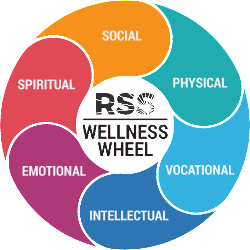 Wellness Wheel
Call Us at 718 884-5900
Focusing on Wellness In All Aspects of our Programs and Services
RSS - Riverdale Senior Services -  is more than just a meeting place. RSS is a place for emotional, cultural and physical engagement. We're a multi-faceted center - an exercise studio, an arts studio, dance floor, lunch spot and social hub - all in one place!
As we enter our 45th year of service, RSS continues to champion older adults and their friends and families through every aspect of our operations and facilities, giving community members the opportunity to live better, happier and healthier lives. 
All programs and services are free to any one 60+. We are located in the Bronx, New York.
Come join us! We are the Center for Ageless Living.
---
News & Events
Irving Ladimer, a beloved member of RSS died on July 3rd. Read about his amazing life in this article from the Riverdale Press by clicking the link above.
The Board of Directors of RSS is pleased to announce the appointment of Julie Dalton as Executive Director. RSS is a nonprofit focused on programs and services to help older adults in the Bronx. "We are exceptionally pleased that Julie Dalton has taken on this leadership role," said Board President, Rhea Dornbush, Ph.D. She is a seasoned professional dedicated to services for older adults She is a strong communicator, an effective manager, experienced in New York City and New York State contracting, and a thought leader in supporting older adults to remain in their community. As RSS enters its 45th year of service we know that Julie will be an effective voice for RSS in the community. "For the next twenty years, an average of 10,000 people each day will reach 65. People are now often retired for thirty years or more, and RSS, with its focus on every aspect of wellness, offers so many options for staying healthy, developing and exploring new interests, friendships and ways to share skills," says Dalton. "I am excited to work with an exceptional team to help the organization meet these challenges. I am committed to empowering our members and their families to live their best possible lives. The Center for Ageless Living is the place to be! "
Riverdale Senior Services announced it is now doing business as RSS. Long known to its members as RSS, Riverdale Senior Services now adopts this "nickname" as its official name. Riverdale Senior Services will continue to be used as a descriptor going forward. RSS is also introducing a tagline - The Center for Ageless Living - as well as a new website and website address (url) - rssny.org.
---