Education & Entertainment Resources
---
Important Messages
Flu Shots
It is more important than ever to get your flu shot this year. Here is a partial list of pharmacies where you can go to get a flu shot. There are many other local pharmacies that also do flu shots. Your doctor may also be giving the flu shot. If you have any problems or concerns contact RSS.
Rite Aid, 21B Knolls Crescent, 718.432.3030
Riverdale Specialty Pharmacy, 3547 Johnson Ave, 718.395.3509
CVS, 565 W 235th St, 718.543.2007
Voting 20 20 (Thank you to JASA for helping to compile this information)
KEY DATES
October 9: Deadline to Register for Upcoming Election
October 24 - November 1: Early Voting Period
October 27: Deadline to Request an Absentee Ballot
November 3: Election Day
*Note: Dates and deadlines above are for New York State. If you are outside of NY, check your specific state deadlines and guidelines.
REGISTER TO VOTE
Call: 1-800-FOR-VOTE
CLICK for Voter Registration Form
All questions on anything related to voting should go to the board of election at 866-868-3692.
ALL NEW YORK STATE VOTERS CAN NOW VOTE BY ABSENTEE BALLOT
Apply to vote by absentee ballot using the "temporary illness" cause
Apply to vote by absentee ballot BY OCTOBER 27
Boards of elections will now process absentee ballots received the day after the election that do not have a visible postmark date.
How to Request an Absentee Ballot:
Absentee Ballot Online Request Form (NY State Deadline: October 27th)
Email request to your local county board of elections
Fax request to your local county board of elections
Go in-person to your local county board of elections (NY State Deadline: November 2nd)
Mail a paper application to your local county board of elections.
NY State Absentee Ballot Application Forms in English and Spanish
New York state voters will now be able to return their absentee ballots to drop boxes at their local Board of Elections offices starting immediately. You will also be able to drop ballots off at Early Voting sites from Oct. 24 to Nov. 1, or at polling sites on Election Day, which falls on Tuesday, Nov. 3.

Do You Need Technology Help?
RSS has a couple of resources to help you. If you need technical help email us at info@rssny.org and we will work to pair you up with someone.
IF YOU ARE UNABLE TO GET FOOD & ARE 60+
Call 311 or RSS at 718.884.5900 or email info@rssny.org
Missing Deliveries / Cancellations / Changes
• To cancel, change or submit a complaint about food or food deliveries call 311 and say "Get Food" or submit feedback online here - nyc.gov/seniorfoodresources.
Important Elections Information
New York State offers three ways to vote in the upcoming 2020 General Election. In NYC call 866-868-3692, Board of Elections with any questions.  
During our nine-day early voting period (10/24/-11/1/20). Here is the poll locater.

At your poll site on November 3, 2020 from 6 am-9pm 

By absentee ballot. Here is the link to get your absentee ballot. You can also drop off your mail-in ballot. Anyone can use the pandemic as a reason for their absentee ballot. Link to poll site locator.  
---
To Our Beloved RSS Community:
The City has closed all physical senior centers for programming and congregate meals. We do not have a targeted re-open date from the city. This being done to protect all of us. It is very important that you follow the guidelines issued by the city and by your own doctors.
We are still open for business as a virtual center!! You can still get assistance from our social workers, go to our support groups and attend a wide variety of classes and special events online and through the phone. PLEASE JOIN US!
If you are a member or an older adult in our area that needs help please call us at 718.884.5900 or email us at info@rssny.org. 
Be safe and stay healthy!
Call Us at 718 884-5900
---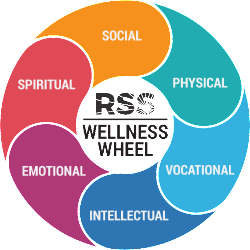 Focusing on Wellness In All Aspects of our Programs and Services
RSS - Riverdale Senior Services -  is more than just a meeting place. RSS is a place for emotional, cultural and physical engagement. We're a multi-faceted center - an exercise studio, an arts studio, dance floor, lunch spot and social hub - all in one place!
RSS champions older adults and their friends and families by giving community members the opportunity to live better, happier and healthier lives. 
All programs and services are free to any one 60+. We are located in the Bronx, New York.
Come join us! We are the Center for Ageless Living.