---

A Special Fundraiser in Support of RSS Classes
Michelangelo & the Art of Abstraction
We all appreciate that the Department for the Aging helps support many of our RSS classes. But, to keep the level of robust programming that everyone would like we need help to raise additional funds. Please consider joining us at the special event below.
You can attend a lecture and art workshop or just the lecture alone. All led by very popular RSS instructor April Lombardi. Your support and gifts are deeply appreciated. Click here for a brief video all about the event.
Click here to join us for this very special event!
---
Important Messages
Covid-19 Vaccine Update
For Overall Information On the Vaccine
Vaccine Command Center - COVID-19: Vaccines - NYC Health
To Make An Appoint Online click below:
Covid-19 Vaccine Finder
You Can Also Register Directly at https://vaccinepod.nyc.gov/
Severa sites (like Walton HS) make their appointments through this portal. You can also subscribe with the vaccine pod and they will send you updates (for 2 weeks) as appointments open.

To Call and Make An Appointment
1-877-829-4692
---
 Do You Need Technology Help?
RSS has a couple of resources to help you. If you need technical help email us at info@rssny.org and we will work to pair you up with someone.
IF YOU ARE UNABLE TO GET FOOD & ARE 60+
Call 311 or RSS at 718.884.5900 or email info@rssny.org
Missing Deliveries / Cancellations / Changes
• To cancel, change or submit a complaint about food or food deliveries call 311 and say "Get Food" or submit feedback online here - nyc.gov/seniorfoodresources.
---
Call Us at 718 884-5900
---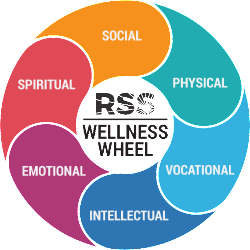 Focusing on Wellness In All Aspects of our Programs and Services
RSS - Riverdale Senior Services -  is more than just a meeting place. RSS is a place for emotional, cultural and physical engagement. We're a multi-faceted center - an exercise studio, an arts studio, dance floor, lunch spot and social hub - all in one place!
RSS champions older adults and their friends and families by giving community members the opportunity to live better, happier and healthier lives. 
All programs and services are free to any one 60+. We are located in the Bronx, New York.
Come join us! We are the Center for Ageless Living.