IMPORTANT RSS UPDATE - January 4, 2022
Due to the rise of Omicron and in an abundance of concern for the safety of you, our staff, and those we all may come into contact with RSS will be doing the following:
Strictly enforcing our mask policy for anyone in the Center. Masks must be worn at all times and fully cover the nose and mouth.
Going to Grab-and-Go Meals starting January 11. We will not be serving meals in the Center starting Monday, January 10th. Click Here to learn more about this and register for upcoming meals.
Suspending Marketplace trips in January. We will continue to offer transportation to the Center to those currently receiving transportation.
NOTE: The Center will still be open for activities. Please check out the In-Person calendar.
We will update you at the end of January on any changes to our new process.
---
If You Need Help:
Call Us at 718.884.5900 or Email info@rssny.org
---
CELEBRATE!
RSS is here in whatever way you prefer: In-Person or Online. 
RSS In-Person
RSS Online
Learn more about our safety precautions.
---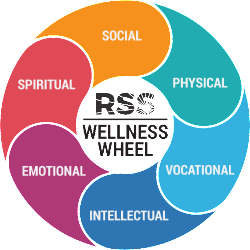 Focusing on Wellness In All Aspects of our Programs and Services
RSS: The Center for Ageless Living is more than just a meeting place. RSS is a place for emotional, cultural and physical engagement. We're a multi-faceted center - an exercise studio, an arts studio, dance floor, lunch spot and social hub - all in one place!
RSS champions older adults and their friends and families by giving community members the opportunity to live better, happier and healthier lives. 
All programs and services are free to any one 60+. We are located in the Bronx, New York.
Come join us! We are the Center for Ageless Living.