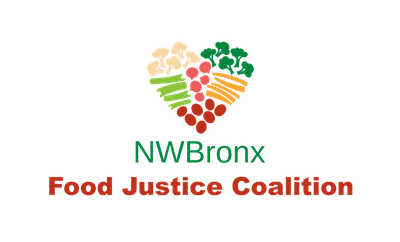 The Northwest Bronx Food Justice Project is sponsored by RSS and funded in part by the Bon Secours Mercy Health Foundation. In partnership with Kingsbridge Heights Community Center, Outer Seed Shadow, St. Stephens United Methodist Church, Marble Hill Senior Center, and the Schervier Apartments
The NW Bronx Food Justice Project believes that having access to good, fresh food is the right of every New Yorker in the NW Bronx. Click here to learn more about the NW Bronx Food Justice Project.
Get Involved
---
We are looking for volunteers with a variety of skill sets to help with our mission of making healthy food accessible to everyone in our community. If you are interested in helping in any way please enter your name and email below and someone will get back to you. 
Thank you.
Sincerely,
The NW Bronx Food Justice Project Team
---
Sign up here to volunteer, in-person or virtually, and get more information on Food Justice issues and advocacy. Due to NYC.gov recommendations do not volunteer for in-person activities if you are sick, over 65-years-old or have a chronic health condition.