For information email: foodjusticebronx@gmail.com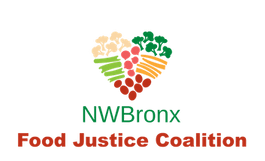 The Northwest Bronx Food Justice Coalition is sponsored by RSS and funded in part by the Bon Secours Mercy Health Foundation. In partnership with Kingsbridge Heights Community Center, Outer Seed Shadow, St. Stephens United Methodist Church, Marble Hill Senior Center, the Schervier Apartments, Riverdale Neighborhood House, and the Riverdale-Y.
---
1 out of 4 
Households in the Northwest Bronx are Food Insecure
This is unacceptable. The NW Bronx Food Justice Coalition is made up of a network of local community organizations and residents of Riverdale, Kingsbridge, and Marble Hill. Our mission is to take active, targeted steps to improve our community's health and well-being by addressing the impact of food insecurity and limited access to affordable and fresh food for older adults. 
The Northwest area of the Bronx needs to support established food pantries in the area to ensure more access to food nutrition.
Make a donation to support the Food Pantries in our area:
Marble Hill Food Pantry at St. Stephens: GoFundMe campaign

Kingsbridge Heights Community Center Food Pantry

Financial Gift: to give to the food pantry and help secure items and family boxes, donate HERE. 

Give via Amazon Smile: If you online shop, Amazon donates to KHCC when you shop at Amazon Smile 

Donate Non-Perishable Items: if you are interested in giving canned and/or dry goods, please contact Caesar Tobar-Acosta at ctobaracosta@khcc-nyc.org
---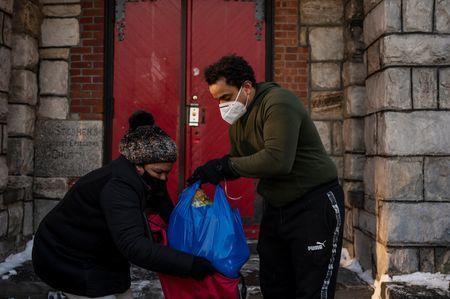 From the Riverdale Press: "Just trying to ensure no one goes home hungry inside Marble Hill"
By STACY DRIKS
Imagine breakfast without milk.
As time moves on for Anthony Del Orbe, the harder it gets to manage a 13-hour shift at the Marble Hill food pantry.
Located at St. Stephen's United Methodist Church, the pantry typically provides more than 250 families with fresh produce and dry food each Monday. But the new year began without a vital resource: funding. From people in the community, since some of the usual sources of cash — like from city coffers — may not be immediately available in the wake of the coronavirus pandemic.
Click here to read the rest of the article and find out about how you can help the pantry. 
---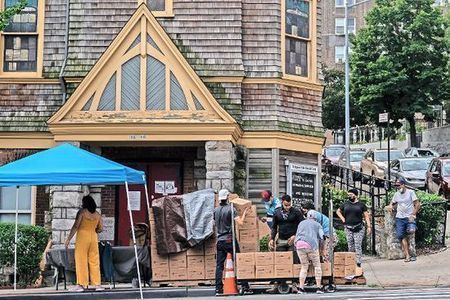 The Riverdale Press: "Refocusing from the virus to finding your next meal".  
The Riverdale Press has an amazing write up on what the NW Bronx Food Justice Coalition has been doing to support the community. The need for emergency food increased dramatically since the pandemic and the NW Bronx Food Justice Coalition is right there building partnerships, accessing emergency food supplies, building food pantry capacity and coming up with innovative ways to teach about nutrition while social distancing. 
Click here to read the article. 
---
Soul Gardens is a show that brings to your home the essence and power of the OSS Project's gardens and its programs. The gardens are places where communities can be empowered and celebrated, and where knowledge, identity and culture can be reclaimed, shared and created! We bring you some of that and much more in this series of workshops where we will talk about nutrition, herbal medicine, self-care or memory recovery, while showing you how to prepare delicious and healthy foods and remedies.
Soul Gardens is sponsored by the OSS Project and facilitated by the NW Bronx Food Justice Coalition Nutrition Education Coordinator, Deborah Johnson. Look for upcoming episodes of Soul Gardens on TV CHANNEL: BronxNet channel 68 Optimum & 2134 FiOS in the Bronx
---
Videos Addressing Food Access and Health 
To find more videos go to our Youtube channel
---
Northwest Bronx Food Justice Project slideshow
---