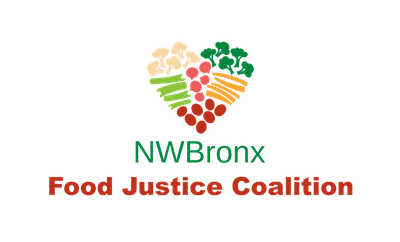 Resources
---
Northwest Bronx Food Pantry Information
The pantries below are closed Wednesday and Friday. If there is an immediate need for food see below for a list of food resources.
Kingsbridge Heights Community Center (KHCC) - 3101 Kingsbridge Terrace at Summit Place. 
Click here for food pantry information. 
Email: khcconnect@khcc-nyc.org
*To register with the KHCConnect case management program call: 718-884-0700 X 104
St. Stephens United Methodist Church:146 W. 228th St.
Email: foodjusticebronx@gmail.com
Community Fridges in the Area
Friendly Fridge: 5977 Broadway  (242nd Street and Broadway), Contact: thefriendlyfridgebx@gmail.com
The Neighborhood Fridge: corner of 256th St. and Mosholu Ave.
October Food Pantry Schedules
 Mondays: St. Stephens:  3:00 - 4:30 EVERY WEEK 
Tuesdays:  KHCC: 11:00 - 1:30 EVERY WEEK
Thursdays: KHCC: 11:00 - 1:30 EVERY WEEK
---
Food Resources 
Learn about P-EBT, $420 per child in money for groceries coming to all NYC public school families. Multiple languages are available.
NYC Food Delivery Program -  click here to get information on food delivery
Get the Good Stuff Program -participants in the Supplemental Nutrition Assistance Program (SNAP/EBT) can get free fruits, vegetables and beans at certain NYC supermarkets
National Hunger Hotline on behalf of USDA. The hotline is a resource for individuals and families seeking information on how to obtain food. Monday through Friday, 7 a.m. to 10 p.m. ET.

1-866-3-HUNGRY (1-866-348-6479) or 

1-877-8-HAMBRE (1-877-842-6273: Español) 

Riverdale Y: Preparing and delivering Kosher senior meals: contact Sharon Asherman - email SAsherman@RiverdaleY.org 

MMCC/Marble Hill Senior Center: Grab & Go Meals: call the Center at 718-562-855
WIC Program: 
Click here for information and updates on WIC.

The  St. Barnabas Hospital (SBH) WIC Program is offering virtual breastfeeding consults. Call the Milk Line and make an appointment at (347) 712-0169
---
Additional Resources
KHCC:
RSS:
Virtual and in-person workshops: contact: info@rssny.org  website: https://rssny.org/ 

Social work services: supportive counseling, case assistance, benefits, and entitlement assistance: Phone: (718) 884-5900

Part-time nurse on staff
MMCC/Marble Hill Senior Center.
Benefits Support, Grab & Go Meals and Programs: call the Center at 718-562-8551
Riverdale Y:
Virtual and in-person exercise classes:  contact: Sharon Asherman - email: SAsherman@RiverdaleY.org phone: (347) 913-4390

Social work services: supportive counseling, case assistance, benefits, and entitlement assistance. Contact: Lydia Ecker, LMSW (347) 913-4391
Riverdale Neighborhood House:
Telephone Reassurance Program for older adults: contact: Zenobia Kelly email: zkelly@riverdaleonline.org phone: (718) 549-8100 ex. 129
---
Sign up to get the Healthy Eating Corner newsletter