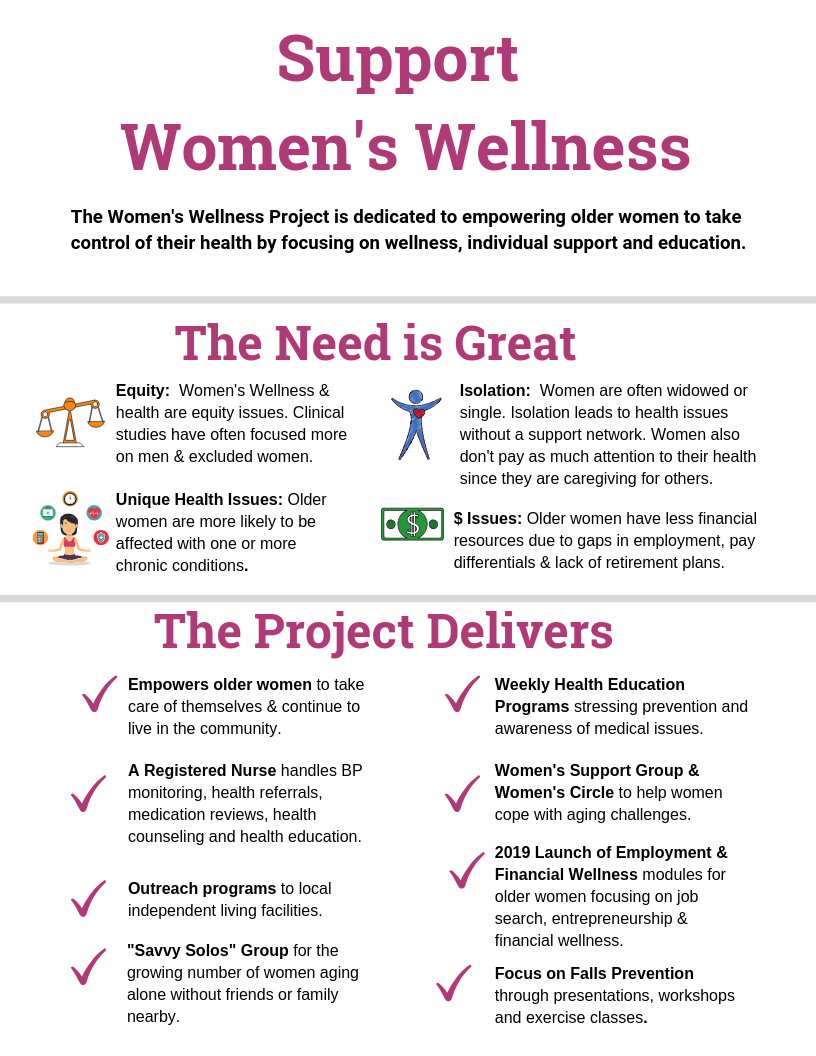 RSS knows that women have special health needs. Our Women's Wellness Program encourages women to develop and maintain holistic approaches to healthy aging. Programs include:
Women's Support Group: Women help each other cope with the physical, mental and emotional changes of aging; provide support with caregiving issues and to those dealing with the loss of a loved one or widowhood.
 
Health Education & Management Services; Women participating in any one of our wellness programs can take advantage of health-management services provided by a registered nurse. Services include blood pressure monitoring, health referrals and health counseling services with a focus on nutrition, medication, weight management, and chronic illness.
 
Women's Circle: Launched in 2015, the Women's Circle provides a late-afternoon forum where women over sixty gather to learn, network and enjoy each other's company. The Circle focuses on maintaining wellness and building a vibrant community of women with common interests and goals. The Women's Circle gathers once each month for a discussion group with relevant guests and speakers.  After the formal portion of the presentation concludes, members stay to continue the conversation over a light supper.