Derfner Museum Presents: Missing Generations: Photographs by Jill Freedman (HYBRID)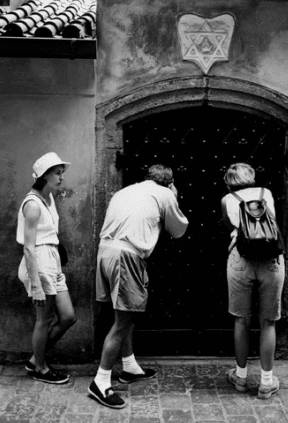 This exhibition includes thirty-six black and white images by the noted street photographer Jill
Freedman (b. Pittsburgh, Pennsylvania, 1939–d. New York, New York, 2019) documenting the
remnants of Jewish life after World War II in Hungary, Poland and Czechoslovakia. Dating from
1993 and 1994, they feature survivors revisiting such sites as Auschwitz-Birkenau, the Warsaw
Ghetto and Terezín (Theresienstadt) in the former Czechoslovakia, the Jewish quarter in Prague
and portraits of survivors in Boca Raton and Miami, Florida.
We thank the Derfner Museum for presenting.