Chair Exercise with Eva (Hybrid - Eva will be in Center)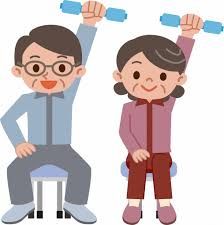 Click here to register - https://rssny.org/chair-exercise-with-eva.html Register ONE TIME ONLY
This class increases your stability, endurance and flexibility. Eva will be in the Center.
Come join Eva for Chair Exercises. She finds unique ways to get you moving, even though you may be exercising in a chair. These sessions combine arms, legs, abs, back, neck, feet, and hand exercises. This chair-based class is a seated, structured progressive and safe exercise program that can be easily implemented in the home and in person at RSS with minimal equipment. Benefits include improved endurance , energy levels, balance, posture, muscle strength and flexibility, mood, memory, psychological health and so much more! This class is appropriate for all levels of ability.
INSTRUCTOR: Eva Shulman. Eva has worked at RSS for over 20 years. She has a Master's degree in Exercise Physiology and Cardiac Rehabilitation. A Zoom link will be sent prior to the class.