Basic Pastel Drawing with Daniel Hauben (IN CENTER)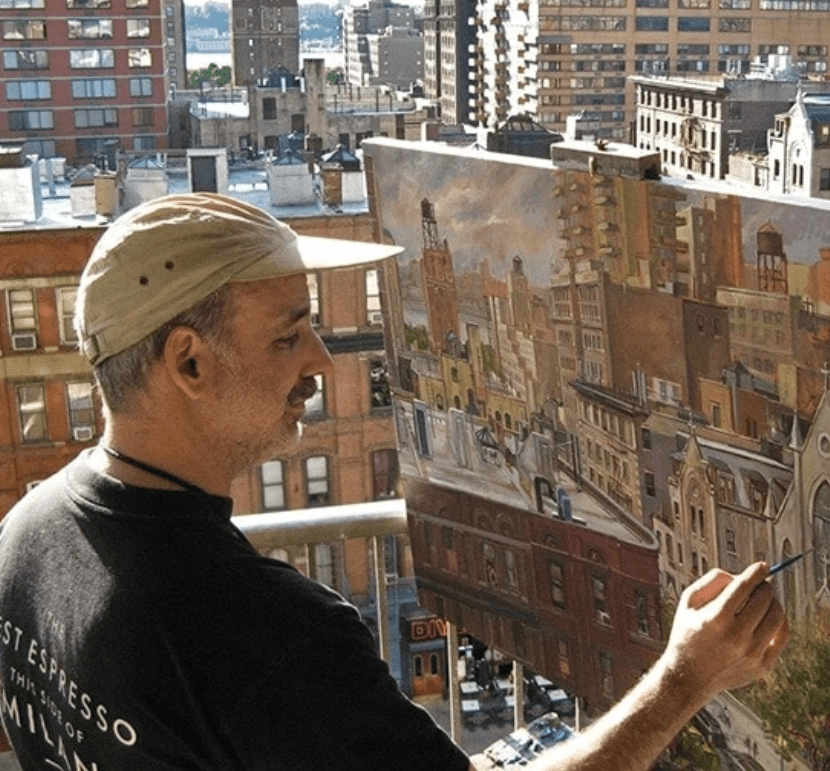 This class is in the Center. It is on a first-come, first-served basis each week.
This class is for all levels: beginner to skilled.
Chalk pastes only. No oil pastels, please! :)
RSS is pleased to announce that Daniel Hauben will now be teaching classes for RSS.
This course will embrace all the components of free-hand drawing: Composition - Perspective - Shading - Use and interplay of line and tone - Dynamic use of lights, darks, and colors.
Through demonstrations and individual instruction, students will develop a drawing technique that will enable them to respond spontaneously and accurately to subjects such as: still life, the figure, portraits, landscapes, and cityscapes, as well as their imagination.
Born, raised, and still living in the Bronx, Daniel Hauben has had over thirty national and international solo exhibitions, including at the Bronx Museum and the American Embassy in Berlin. He has been awarded artistic residencies in Spain, Germany, Costa Rica, and several art centers in the U.S. His M.T.A. Arts for Transit commission, "The EL," was acknowledged in 2008 as one of 40 notable works of public art nationwide by Americans for the Arts. In 2012, Mr. Hauben completed a commission of 22 paintings for the new Bronx Community College library (the largest public art commission in the Bronx in 60 years).
Mr. Hauben has taught at the Art Students League, the CUNY Graduate Center, and CCNY's Spitzer School of Architecture and has been the 'artist in residence' at the Riverdale Y for 31 years.
His work is in the collection of: The Bronx Museum, The Museum of the City of New York, the New York Historical Society, the Library of Congress, White House, and New York Public Library.
Check out Daniel's website - https://danielhauben.com/