Online Dating for 55+ (Presentation is Hybrid)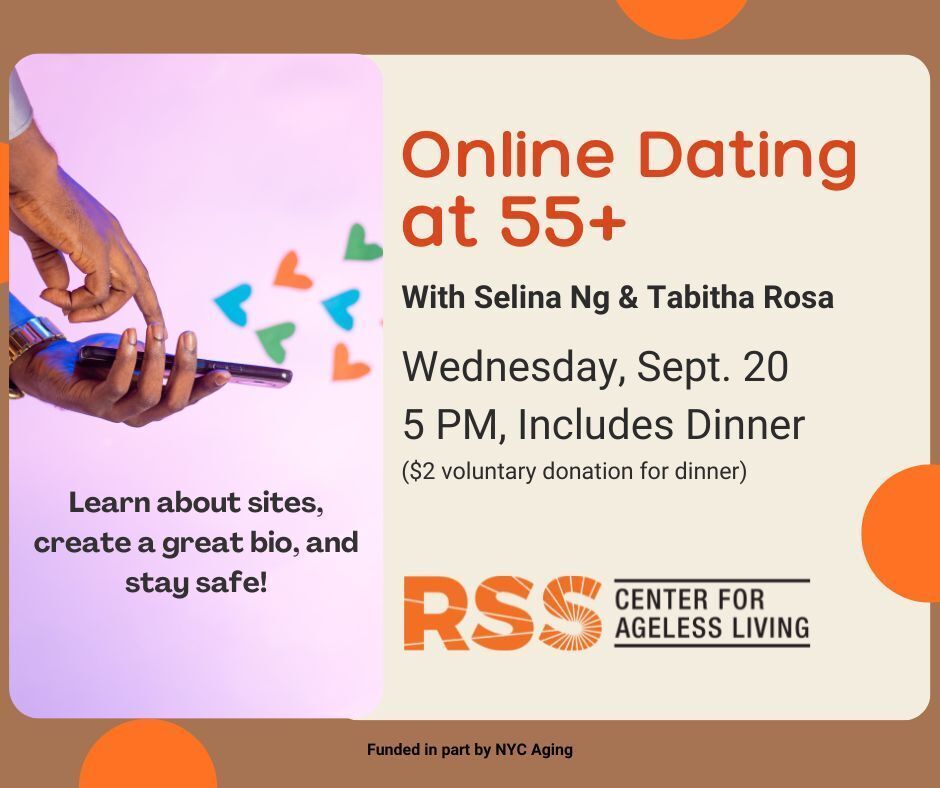 Register in the Center, by calling 718.884.5900 or Online through the Registration Form
The presentation itself will be hybrid.
Our date focused on friendship ends with online dating.
Almost everyone knows someone who met their partner (long-term or short-term!) through online dating.
Selina Ng and Tabitha Rosa (who have used online dating sites) will focus on the best sites for those over 55+, how to write a great bio and stay safe while online dating.
For those in the Center, dinner will be available. A $5 voluntary donation is recommended).