Discover Your Inner Techie! (IN CENTER) in Celebration of Older Adult Center Month!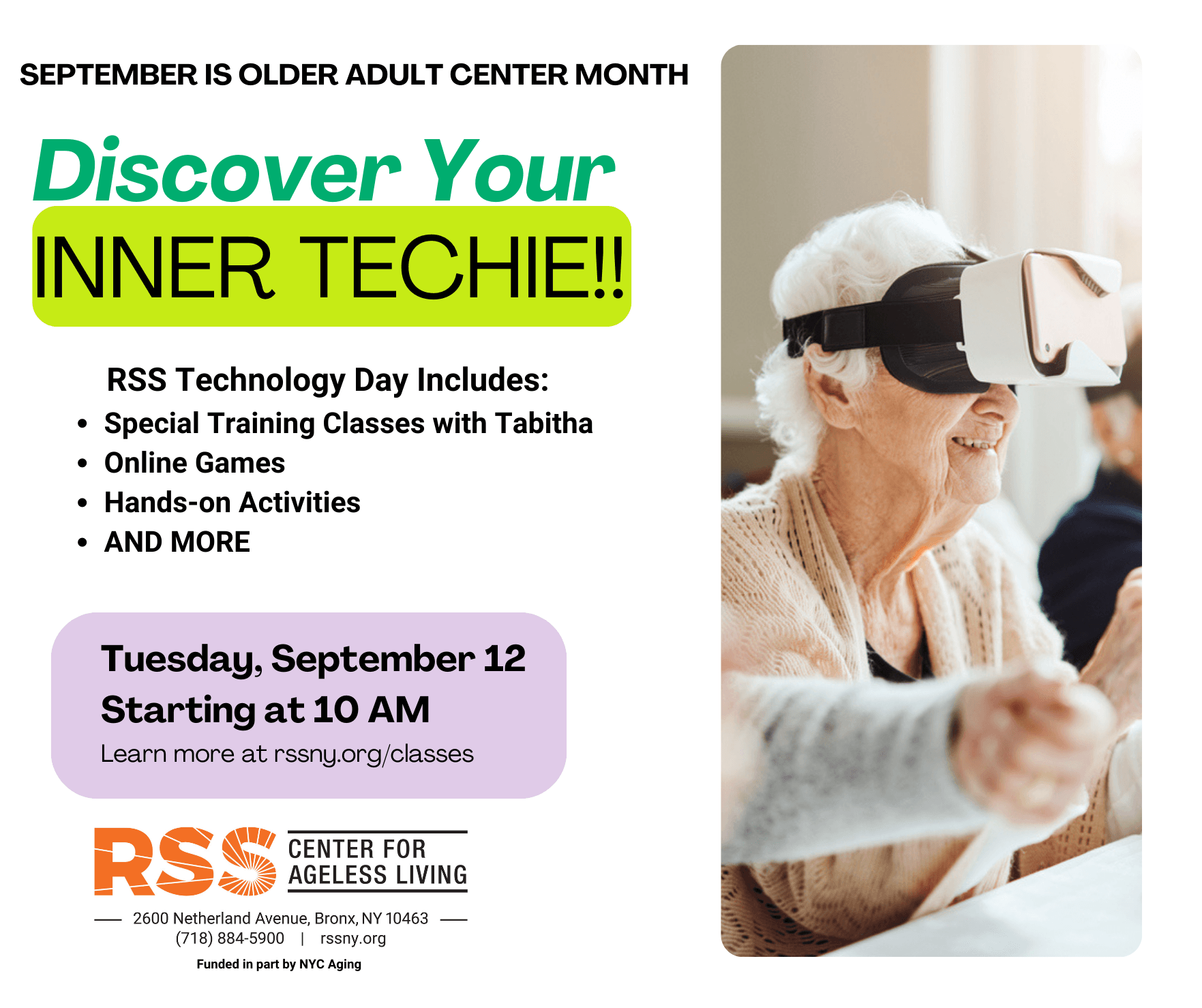 In celebration of Older Adult Center Month
DISCOVER YOUR INNER TECHIE!
Besides our regular classes, we'll have a day devoted to technology. Whether you are a newbie to technology, want to learn more, or troubleshoot issues come to RSS today - and bring a friend!
Tech events will include special classes, online games (including Nintendo Switch!), presentations on streaming, and more!