Judy Chicago - Be Part of Her Art! (IN CENTER)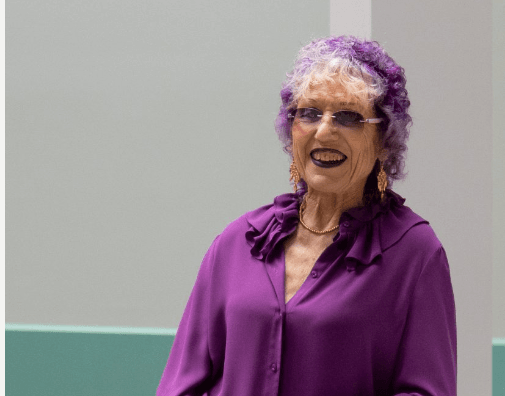 Register Here to Be Part of the Digital Art - https://rssny.org/class-forms/judychicago.html
RSS has the unique honor of being asked to be part of a digital piece of art being created by Judy Chicago. You'll participate by answering a question (on video) on how the world would be different if women ruled the world.
You will need to come to the Center to participate, be filmed, and agree that the video may be used in the final piece of art. The date is being finalized; it will be in early September. PLEASE USE THE LINK TO LET US KNOW IF YOU WOULD LIKE TO PARTICIPATE. This will be on a first-come, first-served basis so let us know asap!
The list of questions is here, and you'll only answer one of your choosing!
What if Women Ruled the World?
Would God be Female?
Would Men and women be equal?
Would both men and women be gentle?
Would both men and women be strong?
Would There be Equal Parenting?
Would old women be revered?
Would buildings Resemble Wombs?
Would There be Private Property?
Would There be Violence?
Would the Earth be Protected?
P.S. They'd also like to hear answers from men as well!