RSS Book Presentations with Gail - The Great Divorce (Hybrid)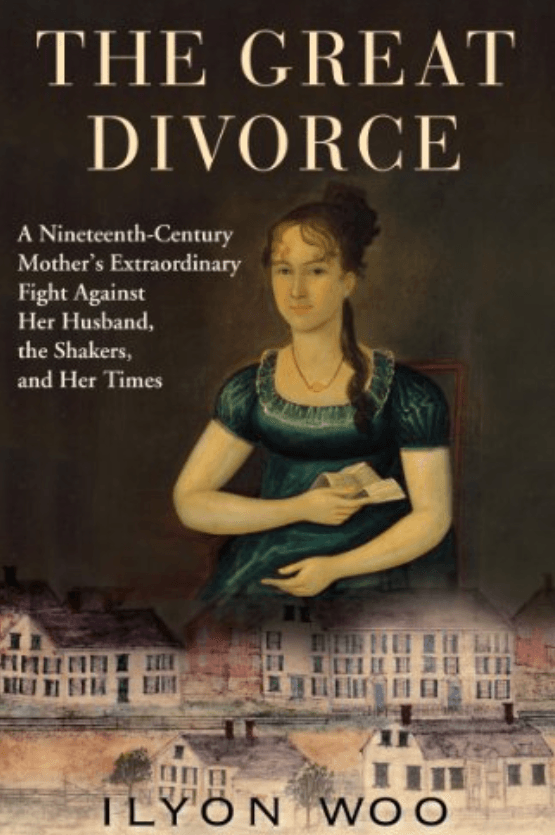 Register here - Whether you've read the book in advance or just want to hear about a book and it's history, this event is for you.
Our book club leader, Gail Edwards will give a talk on a particular book each month - covering the book itself, the background on the book and more. She is looking at books that will be unique and potentially cover ground-breaking topics. While we let you know what the book is in advance, no one needs to feel that they must read it to participate. They may end up wanting to read the book after they hear more about it!
For those attending in the Center lunch will be served. Please let us know if you will be at the Center.
This month's book? The Great Divorce: A Nineteenth-Century Mother's Extraordinary Fight Against Her Husband, the Shakers, and Her Times by Ilyan Woo. The Great Divorce is the dramatic, richly textured story of one of nineteenth-century America's most infamous divorce cases, in which a young mother single-handedly challenged her country's notions of women's rights, family, and marriage itself.
Here's a link to learn more - https://www.amazon.com/Great-Divorce-Nineteenth-Century-Mothers-Extraordinary/dp/080214537X/ref=sr_1_2?crid=1S95M8V9E5RB3&keywords=ilyon+woo&qid=1678827354&sprefix=ilyon+wo%2Caps%2C97&sr=8-2