Spa Nutrition: self-care and the art of eating healthy small portions (Hybrid)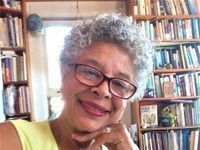 You only need to register ONCE for all De-Stress at RSS events.
Today we celebrate Stress Awareness Day with the culmination of the Stress and Anxiety Awareness series. We all have stress in our lives at different times, which can often feel challenging but it's manageable with understanding and the right tools. At RSS, both online and in-person, we are offering you an opportunity to spend the day with us and try something new such as a new exercise class, learning to cook a simple meal, or some self-massage that may help you lower your anxiety and feel more in control.
Click here to register: https://rssny.org/class-forms/de-stress-with-rss.html
ISpa food is clean, unprocessed, and full of high-quality natural ingredients that offer healing benefits to your gut, your cells, your body's tissues, and your mind." Portions are small. Lots of variety. So put up your feet, give yourself a facial and prepare some beautiful, healthy food that is small but healthy and nurturing. RSS Dietitian, Maudene Nelson will demonstrate how to make small and healthy meals so you can nurture yourself, body and soul.
Stress Awareness Day schedule of events:
• 9:00 to 10:00: Continental Breakfast
• 9:30 to 10:00: Self-massage with Kathleen (hybrid)
• 10:00 to 11:00: Women's Group with Susan (hybrid)
• 11:00 to 12:00: Spa Eating with Maudene (cooking demo in-house, hybrid)
• 12:00 to 1:00: Lunch
• 12:00 to 12:10: Healthy Eating with Maudene: Food and its de-stressing qualities
• 1:00 to 2:00: Stress and Anxiety Management: The Importance of Self Care with Susan (hybrid)
• 2:00 to 2:30: Qi Gong demo with Bruce (hybrid)
• 2:30 to 3:00: Video
• 3:00 to 3:30: Exercise demo with Stuart (hybrid)