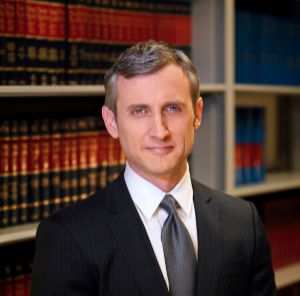 The Celebrated Author, Legal Commentator, Host of Live PD and Social Media Entrepreneur Will Discuss His New Book and the State of Politics at An Evening with Dan Abrams To Be Held at the Riverdale Yacht Club.
New York, NY – October 7, 2019
Contact: Margie Schustack, Communications Director, 718.884.5900, mschustack@rssny.org
RSS-Riverdale Senior Services announces an extraordinary event - An Evening with Dan Abrams  on Sunday, November 17th from 5-7:30 PM. In addition to being the founder and CEO of Abrams Media, Abrams is the host of the top-rated cable series Live PD and a best-selling author.
His latest book, Roosevelt for the Defense: The Courtroom Battle to Save His Legacy was published in 2019. He will talk about his impressions of Teddy Roosevelt and the relevance of this dramatic courtroom trial to our current political situation. He'll also talk about today's political situation, his media career including Live PD and there will be a Q&A session.
Tickets to the event include a cocktail reception and a copy of Roosevelt for the Defense.  Tickets are $125. All tickets are tax-deductible, and the proceeds go directly to help support RSS, a nonprofit delivering services and support to older adults in the Northwest Bronx.
​Time and Date of Event: Sunday, November 17 from 5:00 PM- 7:30 PM
Location: Riverdale Yacht Club
For more information call 718.884.5900 or email info@rssny.org
CONTACT INFO
info@rssny.org
718-884-5900 x29
About Dan Abrams
Abrams is founder and CEO of Abrams Media, Chief Legal Affairs Correspondent for ABC News, the host of top-rated cable series "Live PD" on A&E Network, and the host of SiriusXM's "The Dan Abrams Show: Where Politics Meets the Law." He was previously the co-anchor of ABC's "Nightline," host of "The Abrams Report" and the acclaimed "Verdict with Dan Abrams" on MSNBC. Dan also served as General Manager of MSNBC, where he presided over a period of unprecedented growth, with ratings and profits each increasing well over 50% during his tenure.
About RSS
RSS is a nonprofit agency in the Bronx that champions older adults and their friends and families by giving community members the opportunity to live better, happier and healthier lives. All programs and services are free to any one 60+. Services offered by RSS include programs and classes in a variety of subjects from exercise to art and gardening, as well as on-site services including benefits reviews, support groups, individual counseling and health counseling. RSS has an adult day program for early memory loss. RSS is funded, in part, by the NYC Department for the Aging. To learn more, visit www.rssny.org or follow @RSS_NY on Twitter.