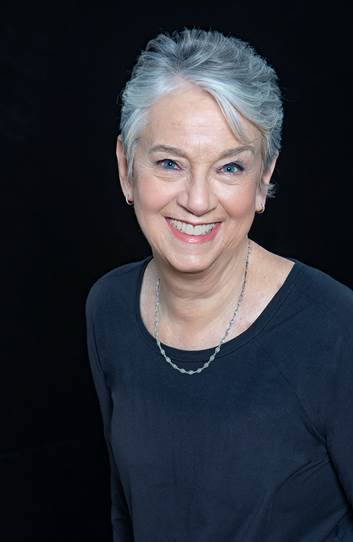 Ruth E. Hurd
Prestigious Member: Art Students League, Member, Eleven Hundred Watercolor Society
Blue Door Art Association 
"Quite a while back… in the early days of life in NYC, a roommate gave me an oil painting kit and some basic lessons on how to paint… and that was it!   I was hooked!"
The artist within Ruth has been growing ever since that first paint set.  Even while she led an action-packed, whirl-wind of a life, she found the time to take a moment to stop, appreciate, and capture, the beauty that surrounds us every day.
Ruth hails from High River in Alberta Canada.  From an early age, she was a jet-setter (at the time, she was Air Canada's youngest passenger).   She began her adventures when her family moved to Granby, Quebec (where she became fluent in French) and then headed south to the States.  The family settled in northeastern Pennsylvania, where Ruth spent her teenage years and graduated high school.   
Ruth attended Bucknell University, majoring in German and French.  However, much of her time was spent overseas in Germany – first in Offenbach as an exchange student, then to work a summer at Ford Werke AG, and then onto Heidelberg for her junior year abroad. 
Her early lifestyle may seem nomadic to some… and it definitely was.  However, the constant moving only fueled her independent spirit and enabled her to adapt in ever-changing environments.
So, shortly after college, she headed straight for the vast culture and fast vibration of New York City!
There, Ruth continued her studies, earning a Masters in Psychology from The New School.  She then tackled the art of business with gusto, rising to the Executive level at both Dun & Bradstreet and Thomas Publishing Co.  She was also an active member of the Board of the New York American Marketing Association.
And… during all of this, she somehow found the time to get married and have a son! (they are pretty great too).
But, all throughout her life, that little spark of an artist was growing… small at first… a little ember… dabbling with oil paints here and there.  Then she switched to watercolor, taking classes at night or whenever she could squeeze in a moment; studying with Dale Meyers and Susan Shatter. 
Eventually, Ruth found her permanent creative space at the Art Students League.  There, she finally unleashed her talent and came into her own.  With the recent liberation of retirement and the sudden influx of free time, she started to push her boundaries even further – experimenting with multi-mediums, and then moving on to study abstraction with Frank O'Cain and acrylics with Ronnie Landfield.
Today, she has a highly acclaimed collection that is as varied and beautiful as her life.  Every piece is unique unto itself.  Every day, her journey continues, and her art evolves even more.  Those who get the chance to experience it, should definitely consider themselves enriched.
To learn more go to www.ruthhurd.com
About RSS
RSS is a nonprofit agency whose mission is to champion older adults and their families through our wellness approach and in every aspect of our operations and facilities. 2019 will herald our 45th year of service to older adults in New York. For more information, got to www.rssny.org. Contact Margie Schustack, Communications DIrector at 718.884.5900 x29 with any questions.