RSS Book Club - August Selection - "Overstory"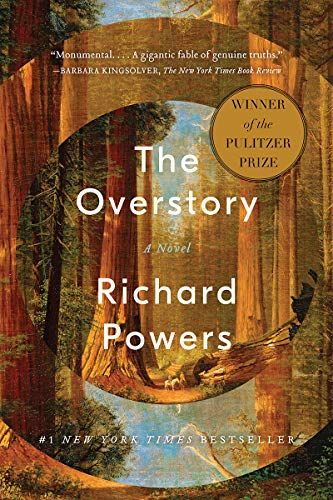 The RSS book club is back!
The Overstory by Richard Powers (winner of the 2019 Pulitzer Prize for fiction) is a novel published in 2018 by W.W. Norton. It is Powers's twelfth novel. The novel is about nine Americans whose unique life experiences with trees bring them together to address the destruction of forests. Powers was inspired to write the work while teaching at Stanford University after he encountered giant redwood trees for the first time. (502 pages)
Leading the book club will be Gail Edwards. Gail works for an educational organization in New York City as Director of Human Resources. When she is not working, Gail spends her time reading mostly fiction, teaching knitting, and perfecting her love of salsa dancing.
You can get the book in a variety of ways:
* As an e-book through your library - https://www.nypl.org/books-music-movies/ebookcentral
* Online through Amazon in a variety of formats - paperback, cloth, kindle e-book or audio book - amazon.com
* At Barnes & Noble - it is available in their Yonkers and Westchester stores and online at bn.com
If you have trouble getting the book, let us know and we will try to help.