An Evening with Robert Caro
Moderated by Julian Zelizer
Malcolm Stevenson Forbes, Class of 1941 Professor of History and Public Affairs,
Princeton School of Public & International Affairs
A Fundraiser in Support of the RSS Center for Ageless Living
Thursday, April 13
6 pm - 8:30 pm

Tickets $125 and $175 include a cocktail reception
$30 for the event only ($20 student price)

Sponsorships Available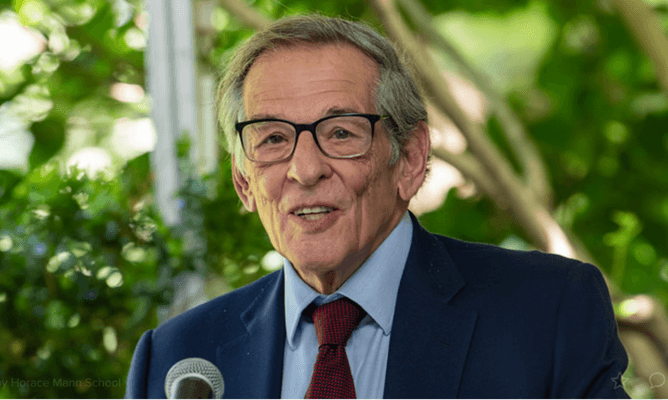 Photo courtesy of Horace Mann School
Join us for a special one-of-a-kind event. A conversation with Robert Caro, whose award-winning works on Robert Moses and Lyndon B. Johnson are regarded as masterpieces of modern biography and history. His newest book is Working about his experiences researching and writing his acclaimed books. He is also the focus of the new documentary "Turn Every Page: The Adventures of Robert Caro and Robert Gottlieb," currently in theatres and soon to be on Netflix.  This evening supports the work done by the RSS Center for Ageless Living, dedicated to helping older adults age in place and live their best lives.
Julian Zelizer will moderate the event.
There will be a cocktail reception starting at 6 PM.
Location:
Horace Mann School, Fisher Hall, The Sanders Recital Hall,231 W 246th St, Bronx, NY 10471
Parking Available.
Generously sponsored by the Horace Mann School, an RSS Partner School.