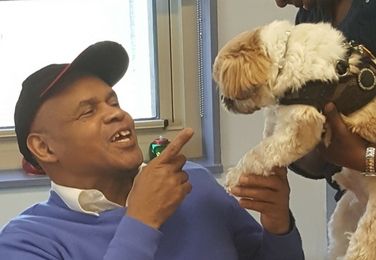 Are you a caregiver for someone with memory loss or who is becoming more physically frail?
The ADULT DAY ACTIVITIES PROGRAM (ADAP) at Riverdale Senior Services is a social-model day program for people who have memory loss or are physically frail. ADAP offers structured activities in a social environment, as well as personal care assistance and supervision. By offering a safe and supportive environment, people with memory loss or physical frailties can maintain their independence in the community, heighten their well-being and self-esteem, and reduce isolation and boredom.
ADAP offers:
Daily activities that provide social, mental, physical and creative stimulation
A hot home-cooked meal
Limited personal care assistance, including mobility, toileting, and supervision
Round-trip transportation for those who qualify
ADAP is also an essential lifeline for caregivers. RSS has comprehensive caregiver support services, including bi-monthly support groups for spouses and adult children, and professional support from a team of social workers.
ADAP is funded in part by the New York City Department for the Aging (DFTA).
Hear Andrew Siff talk about RSS and his family's personal relationship with the Adult Day Activities Program. Andrew is an Emmy-Award winning reporter for WNBC/News Channel
---
For more information about enrollment in ADAP and caregiver support at RSS, please contact:
Peter Swanson, LMSW, Director of Adult Day and Caregiver Services,
718.884.5900 ext. 16 or pswanson@rssny.org