BronxEats Presents: Let's Cook with Apples: Apple Butternut Squash Soup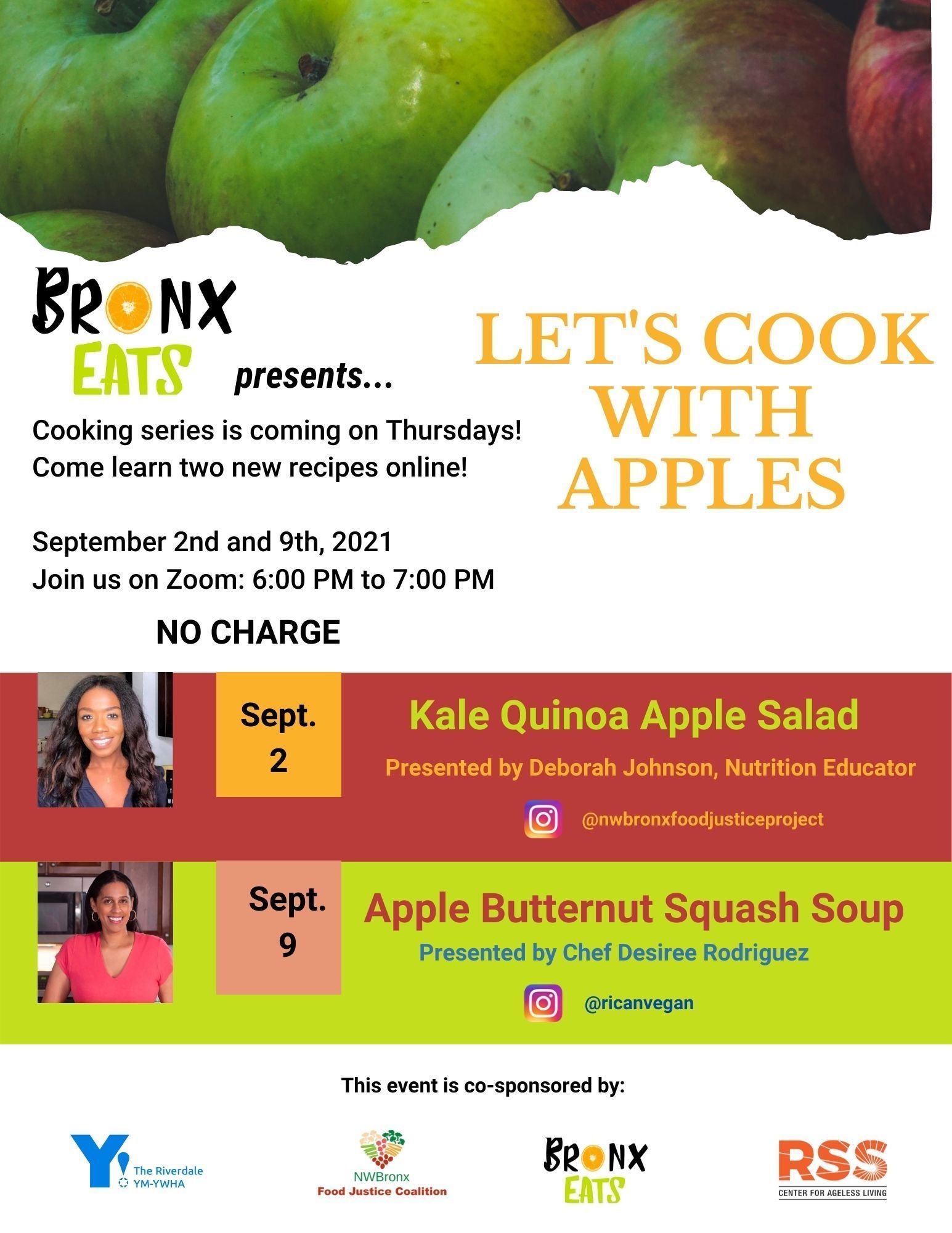 Take a free online cooking class with BronxEats. This September the focus of these classes is Cooking with Apples.
Chef Desiree Rodriguez will be making an apple butternut squash soup.
Recipes will be emailed a few days before class to all registered participants.
Sponsored by BronxEats, Northwest Bronx Food Justice Project, RSS Center for Ageless Living, and Riverdale Y
Learn more about BronxEats here -https://www.bronxeats.org/