Bronx Eats Presents: Let's Cook with Apples: Kale Quinoa Salad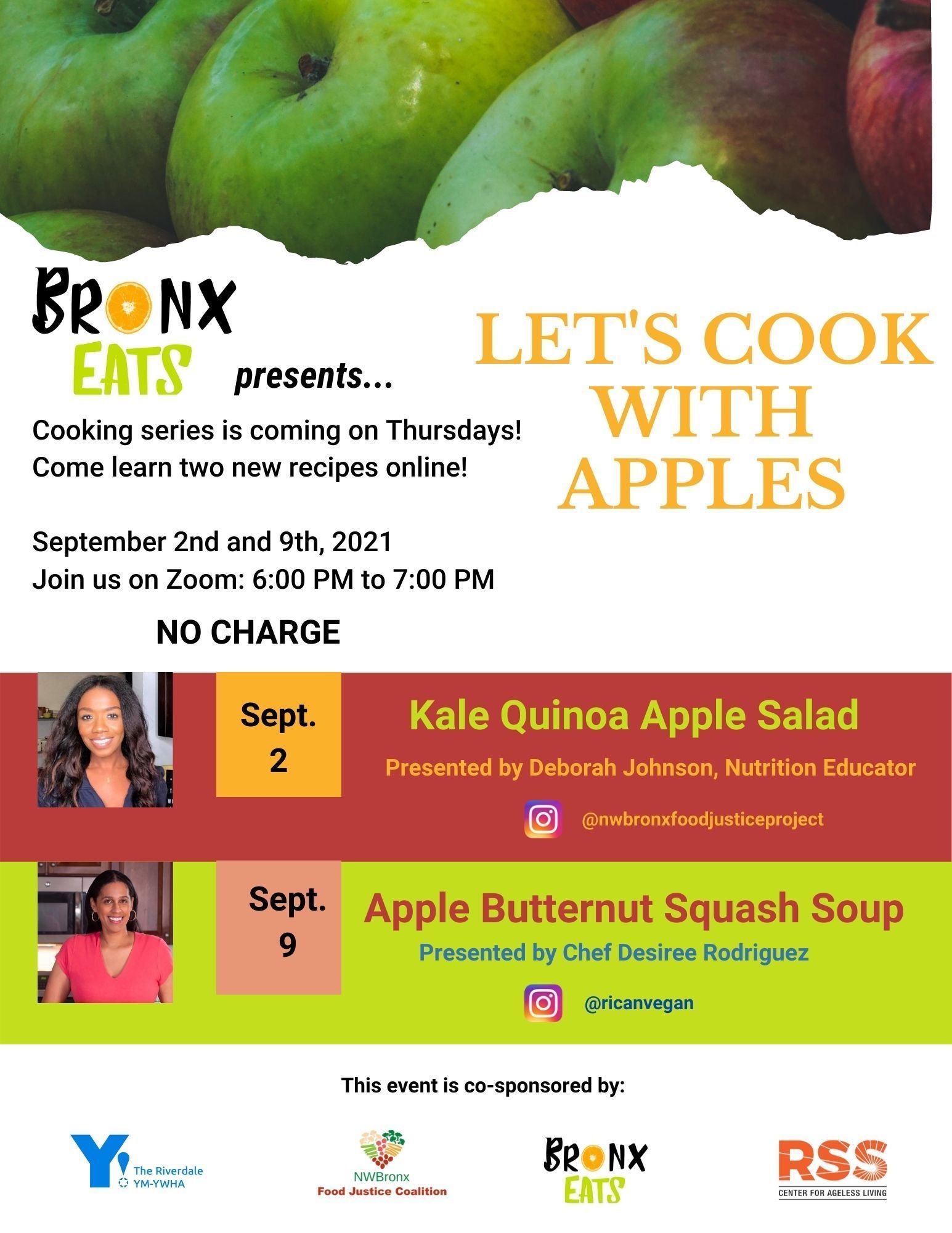 Take a free online cooking class with Bronx Eats. This September the focus of these classes is Cooking with Apples.
Northwest Bronx Food Justice Nutrition Educator Deborah Johnson will be making a kale quinoa salad.
Recipes will be emailed a few days before class to all registered participants.
Sponsored by BronxEats, Northwest Bronx Food Justice Project, RSS Center for Ageless Living, and Riverdale Y
Learn more about BronxEats here -https://www.bronxeats.org/