For information on where you can get emergency food and other help such as SNAP or social services go to our Resources page.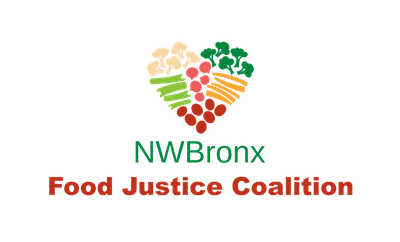 The Northwest Bronx Food Justice Coalition is sponsored by RSS and funded in part by the Bon Secours Mercy Health Foundation. In partnership with Kingsbridge Heights Community Center, Outer Seed Shadow, St. Stephens United Methodist Church, Marble Hill Senior Center, the Schervier Apartments, Riverdale Neighborhood House, and the Riverdale-Y.
---
1 out of 4 
Households in the Northwest Bronx are Food Insecure
This is unacceptable. The NW Bronx Food Justice Coalition is made up of a network of local community organizations and residents of Riverdale, Kingsbridge, and Marble Hill. Our mission is to take active, targeted steps to improve our community's health and well-being by addressing nutrition literacy and the impact of food insecurity and limited access to affordable and fresh food. Get involved today in the work of the project. Learn more about what YOU can do to help.
The Northwest area of the Bronx needs more established food pantries and more access to food nutrition. To accomplish this we are focusing on getting:
Consistent food sponsorship

Space to store large deliveries

Large refrigerated storage to handle larger quantities of perishable foods including fresh and healthy options for the community

Expanding access to Food Pantries

Nutritional Outreach:  Our nutritionist is outreaching across the Northwest Bronx. Through a combination of online events, an upcoming online Healthy Eating workshop and Youtube videos the NW Bronx Food Justice Project reaches the community
BREAKING NEWS:  The Food Justice Coalition is now doing something really special!
---
Upcoming Events
---
COVID-19 VACCINE INFORMATION:
Yankee Stadium is now a vaccine hub. It is located at 1 East 161st Street. It will only be open to Bronx residents on an appointment-only basis from 8 AM to 8 PM seven days a week. You can schedule appointments by visiting somosvaccinations.com or by calling 1-833-SOMOS-NY. Proof of Bronx residency will be needed.
News Articles:
CVS, Walgreens offer third dose of COVID-19 vaccine to people with compromised immune systems Bronx News 12, Aug. 14, 2021
How To Get Your 12-To-15-Year-Old Kid's COVID Vaccine Appointment In NY, NJ Right Now Gotham Gazette Magazine, May 13, 2021
City Releases First 10-Year Food Plan Under New Law, Gotham Gazette Magazine, Feb. 22, 2021
I've had my Covid-19 vaccine -- now what can I safely do? Your questions answered (CNN)
---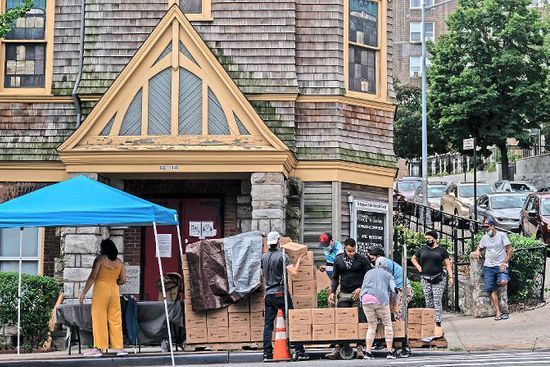 The Riverdale Press: "Refocusing from the virus to finding your next meal".  
The Riverdale Press has an amazing write up on what the NW Bronx Food Justice Coalition has been doing to support the community. The need for emergency food increased dramatically since the pandemic and the NW Bronx Food Justice Coalition is right there building partnerships, accessing emergency food supplies, building food pantry capacity and coming up with innovative ways to teach about nutrition while social distancing. 
Click here to read the article. 
To keep up with what we are doing sign up below for our mailing list or click here if you are interested in volunteering. 
---
Videos Addressing Food Access and Health 
To find more videos go to our Youtube channel
---
Northwest Bronx Food Justice Project slideshow
---
Sign up to get more information on Food Justice issues and advocacy