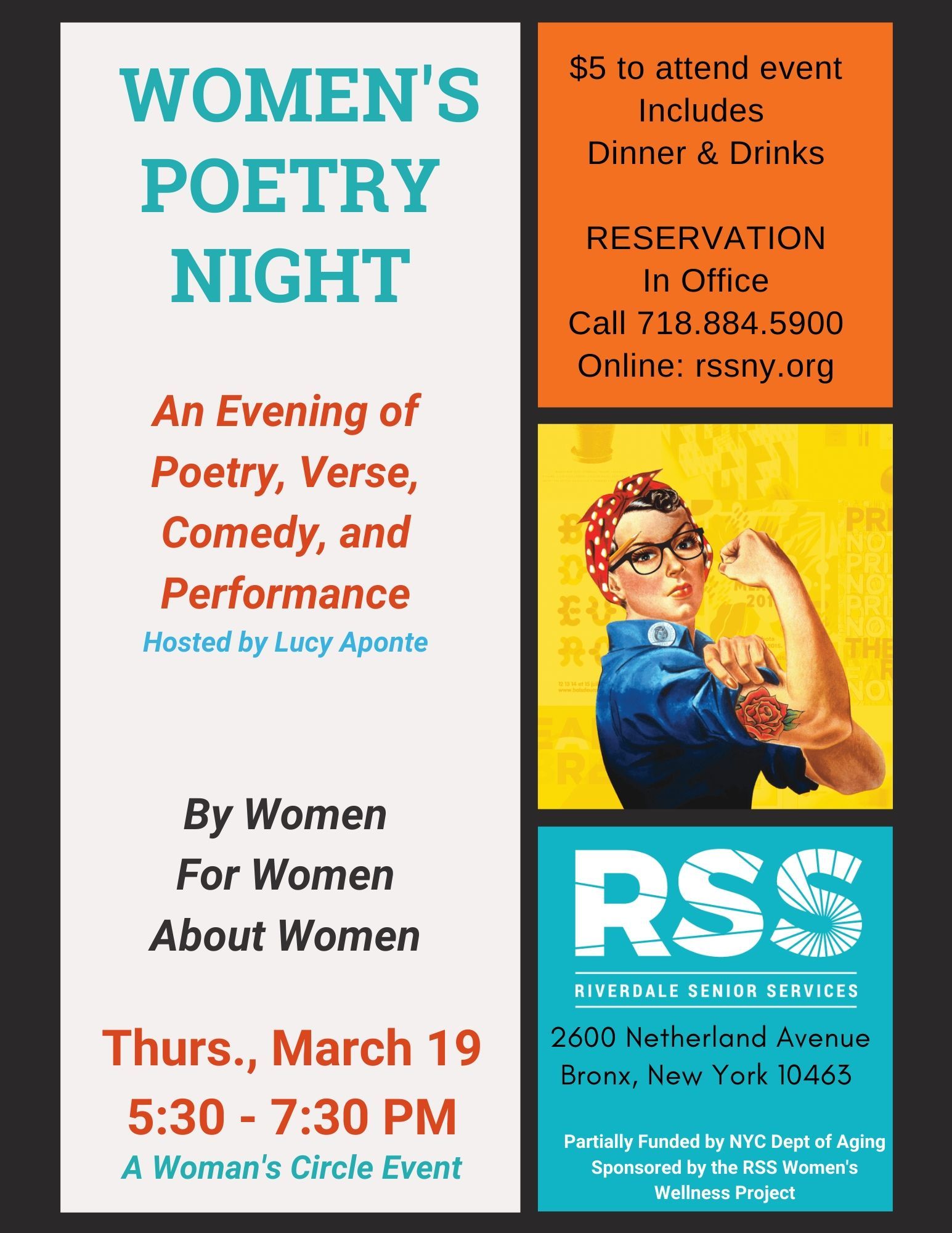 An Evening of Poetry, Verse, Comedy, and Performance By Women
For Women, about Women. Hosted by Lucy Aponte.
$5 to attend event Includes Dinner & Drinks. If you are not having dinner, you can just attend the event. Please call the office at 718.884.5900 to register.
Reservations in office, call 718.884.5900 or with the order link below.
If you are interested in performing please contact us at info@rssny.org.