An Evening with Dan Abrams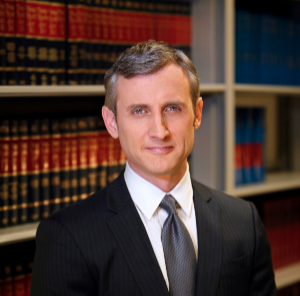 Limited Seating Available!
You know him as the Chief Legal Affairs correspondent for ABC News and you know him as the host of Live PD. He is also the author of several books including his most recent book, Theodore Roosevelt for the Defense: The Courtroom Battle to Save His Legacy.
Dan will talk about his book, his impressions of Teddy Roosevelt and why Dan believes that Roosevelt is both similar and different from our current president. He'll also talk about today's political situation, his media career including Live PD and there will be a Q&A session. A copy of his book Theodore Roosevelt for the Defense will be included in the ticket price for the event.
Includes cocktail reception and Q&A session with Dan Abrams
Tickets: $125 includes a copy of Dan's most recent book Theodore Roosevelt for the Defense.
You can also call 718.884.5900 x29 for tickets and questions.
All tickets are tax-deductible to the extent allowable by law, and the proceeds go directly to help support RSS, a nonprofit delivering services and support to older adults in the Northwest Bronx.
Dan Abrams is founder and CEO of Abrams Media, Chief Legal Affairs Correspondent for ABC News, the host of top-rated cable series "Live PD " on A&E Network, and the host of SiriusXM's The Dan Abrams Show: Where Politics Meets The Law. He was previously the co-anchor of ABC's Nightline, host of "The Abrams Report" and the acclaimed "Verdict with Dan Abrams" on MSNBC. Dan also served as General Manager of MSNBC, where he presided over a period of unprecedented growth, with ratings and profits each increasing well over 50% during his tenure.