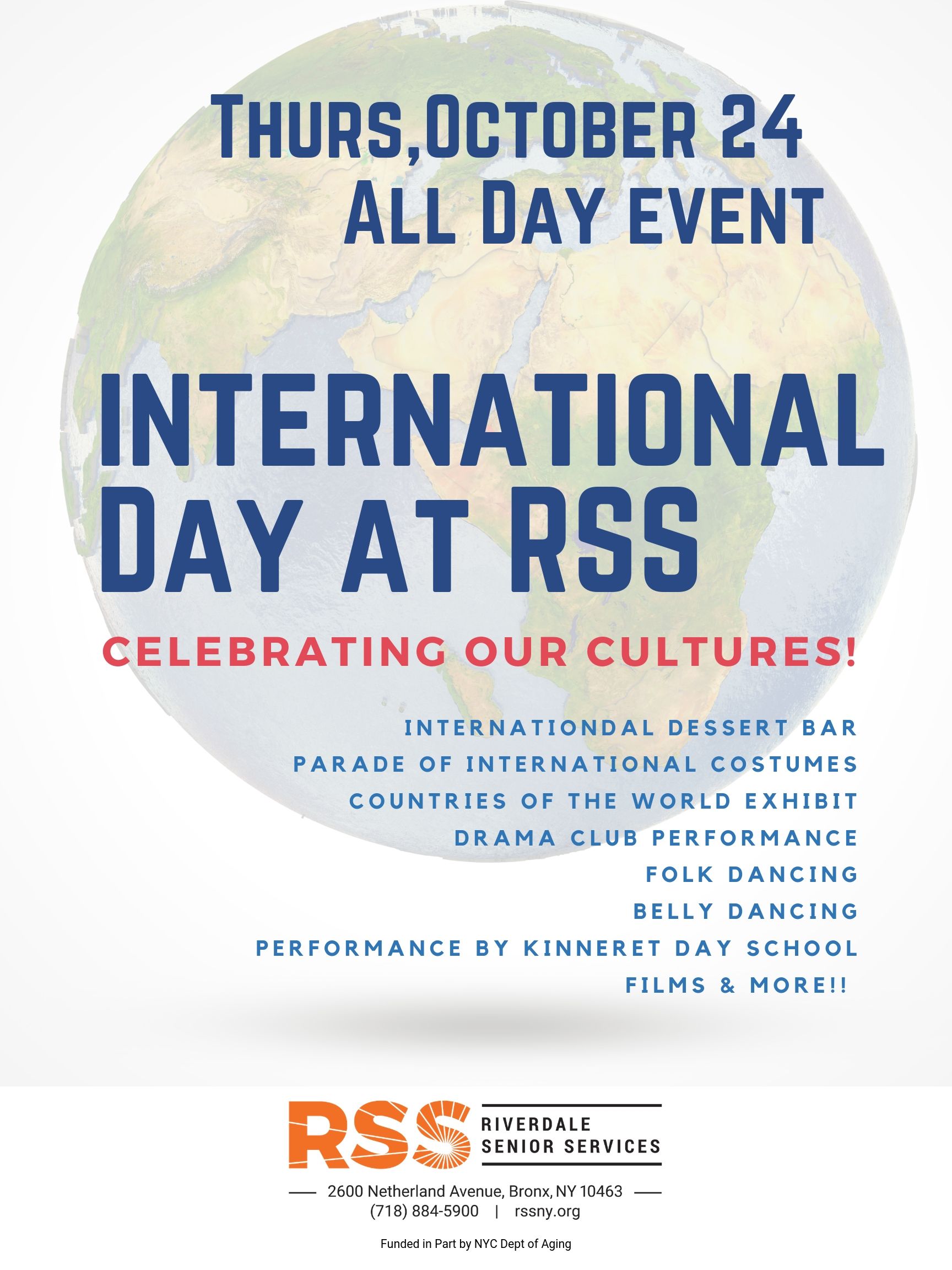 RSS is a multi-"national" center, where many members originated from all over the world. We celebrate our differences here at RSS!
We chose October 24th as the day for International Day because it marks the day when the UN Charter was ratified in1945. The UN was envisioned as a way to unite diverse peoples to coexist peacefully with each other on this planet, Earth. Celebrating United Nations Day on October 24th every year is in recognition of the UN's success in helping to prevent another global war since its creation seventy-four years ago.
RSS asks all members to participate in our celebration of INTERNATIONAL DAY AT RSS on October 24, 2019. There will be an international flavor to our luncheon. We will have an International Dessert Bar, and displaying cultural items from diverse cultures, presenting international songs and dances, and a global fashion show where members will wear their own or "adopted" native costumes.
COME ONE, COME ALL !!! LET US CELEBRATE !!!