The Great Migration: Jacob Lawrence's "The Migration Series"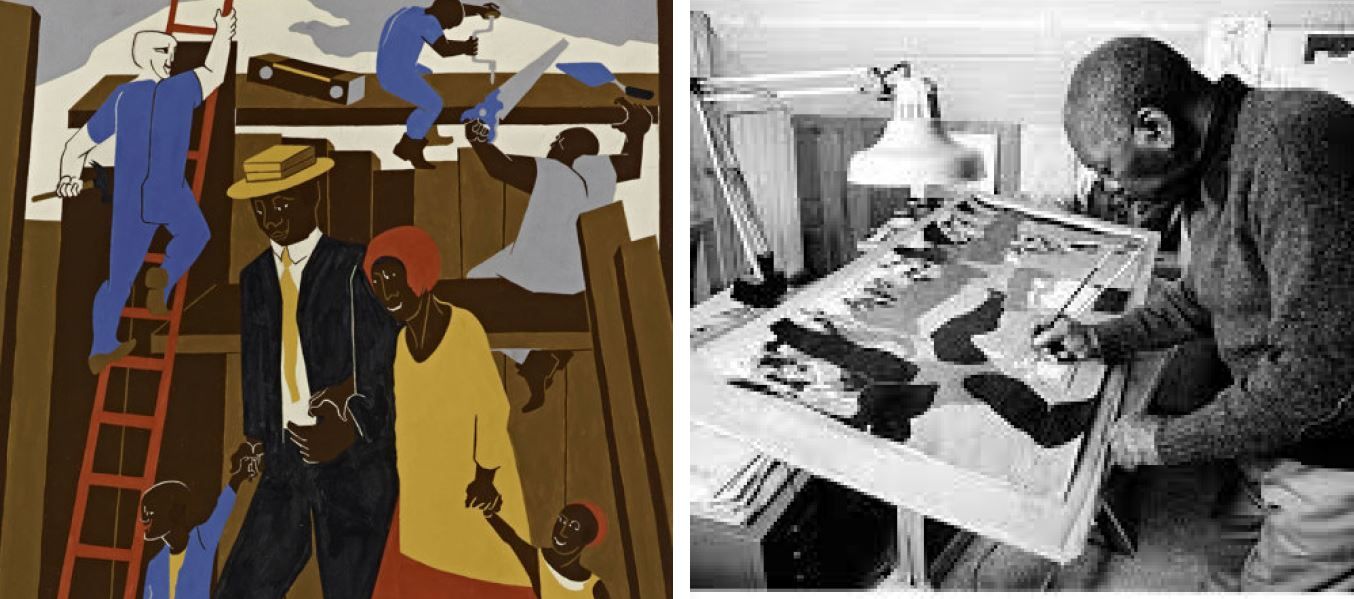 Jacob Lawrence was just 23 years old when he painted the 60-panel Migration Series on cardboard in the 1930s during the Harlem Renaissance. He received money from a grant to focus on his art and he would go to the 135th Street Branch of the New York Public Library (now the Schomburg Center for Research in Black Culture) to do research and also recounted his parents' journey from the south in his paintings of Negroes leaving the crumbling cotton economy in the early 1920s of the south but also entering the discrimination that was faced in search of new labor opportunities in NY, Chicago, Cleveland, Philadelphia Detroit, and St. Louis. It was The Great Migration." (Tiffany Charbonier, AFROPUNK Contributor)
Susan Landgraf is an artist, writer, and a professor for 30 years.