Ageless Living Through Art:Louise Bourgeois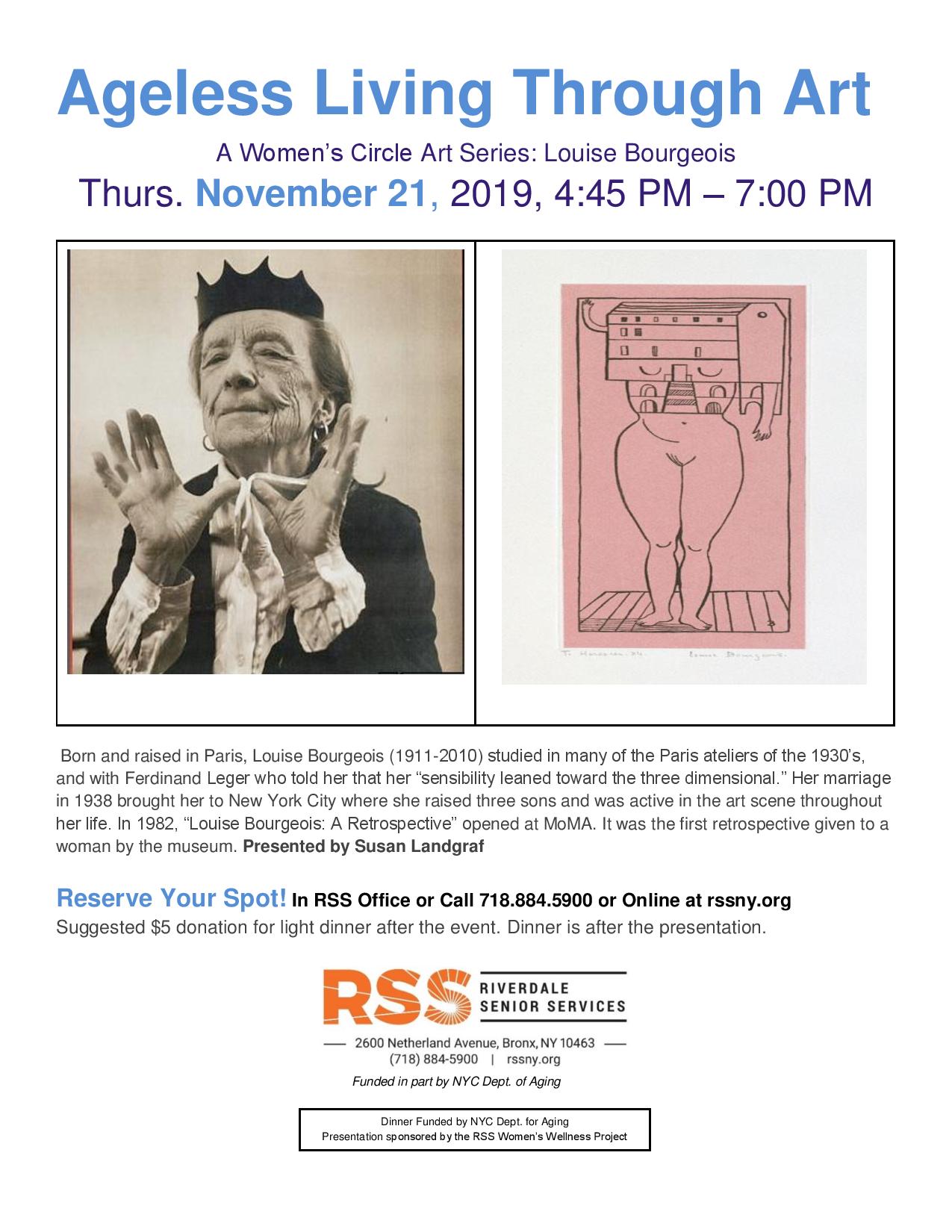 Part of the RSS Women's Circle.
Born and raised in Paris, Louise Bourgeois (1911-2010) studied in many of the Paris ateliers of the 1930's, and with Ferdinand Leger who told her that her "sensibility leaned toward the three dimensional." Her marriage in 1938 brought her to New York City where she raised three sons and was active in the art scene throughout her life. In 1982, "Louise Bourgeois: A Retrospective" opened at MoMA. It was the first retrospective given to a woman by the museum. Presented by art scholar Susan Landgraf
There is a $5 suggested donation for dinner. If you are NOT planning to have dinner and only going for the lecture please call the office at 718.884.5900 and register there.
You can register right here online, in the RSS office or call 718.884.5900. You can also register directly in the office.