Digital Storytelling - Free Course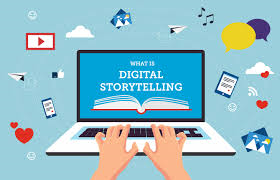 This free 5 week course introduces you to a software program called Enwoven. Enwoven is a digital storytelling platform. You'll learn to use Enwoven to create stories through curated photos, videos, documents, and audio recordings.
Prerequisites: 1. You need to have an email address. 2. You need to be able to use a computer to navigate websites and search for information on the internet.
The course is free to anyone 60+.
You need to register for this course.