What Do Women Ask About Sex & Aging? - RSS Women's Circle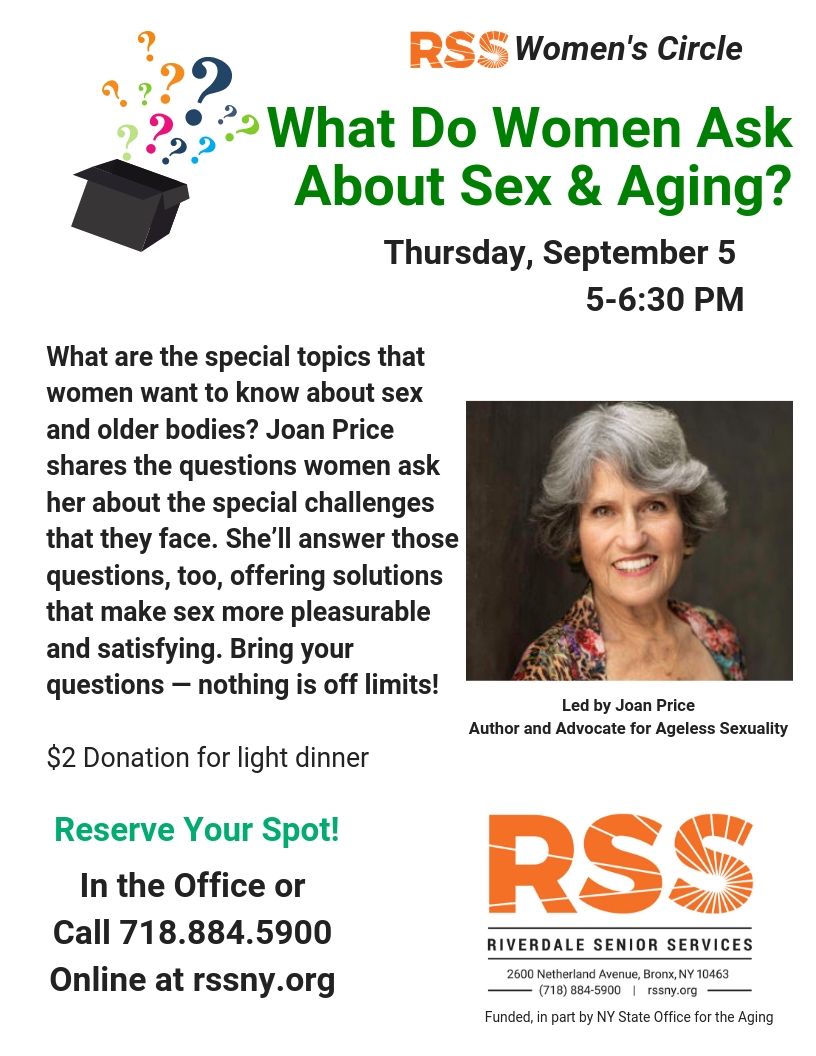 What are the special topics that women want to know about sex and older bodies? In this special Women's Circle, award-winning author, Joan Price shares the questions women ask her about the special challenges that they face. She'll answer those questions, too, offering solutions that make sex more pleasurable and satisfying. Bring your questions — nothing is off limits! Joan is the author of seven books and the "Sex at Our Age" columnist for Senior Planet.
Free event
You can register for this event online. $2 Donation for light dinner. Dinner can either be paid for, in advance, at RSS. Or, you can pay the day of the event.