Cooking Artfully part 3: How the elements of art, principles of design, and flavor profiles join forces in the preparation of food (In Person)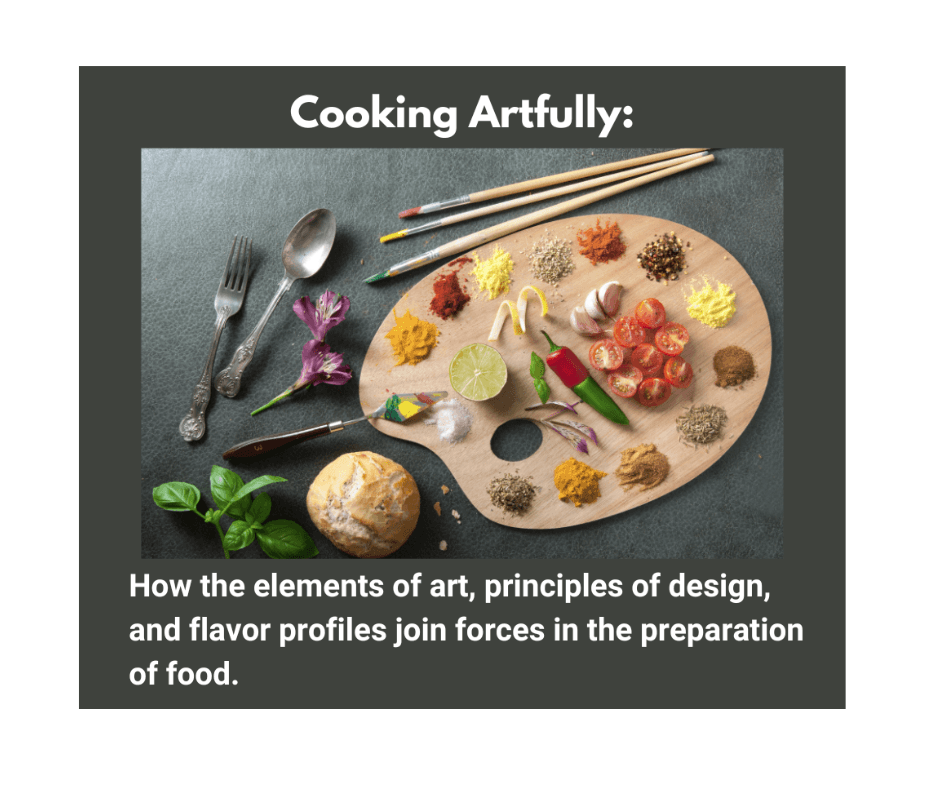 Join us in person at the RSS center with art instructor April Lombardi and Chef Brandy Cochrane from PPMNY for part 3 in our series on Cooking Artfully. In this hands-on workshop, April will review the principles of color and design while Chef Brandy demonstrates how to create an amazingly delicious, simple, and colorful meal.
In addition, participants will get to try out their own cooking skills: practicing knife skills, creating their own healthy dish, and, of course, enjoying what you make with your fellow chefs!
You must register to join. Space is limited to 25 so hurry!
Register:
Main office
Call: 718-884-5900