Galaxy Tablet Class For Beginners - All Things Zoom (IN CENTER)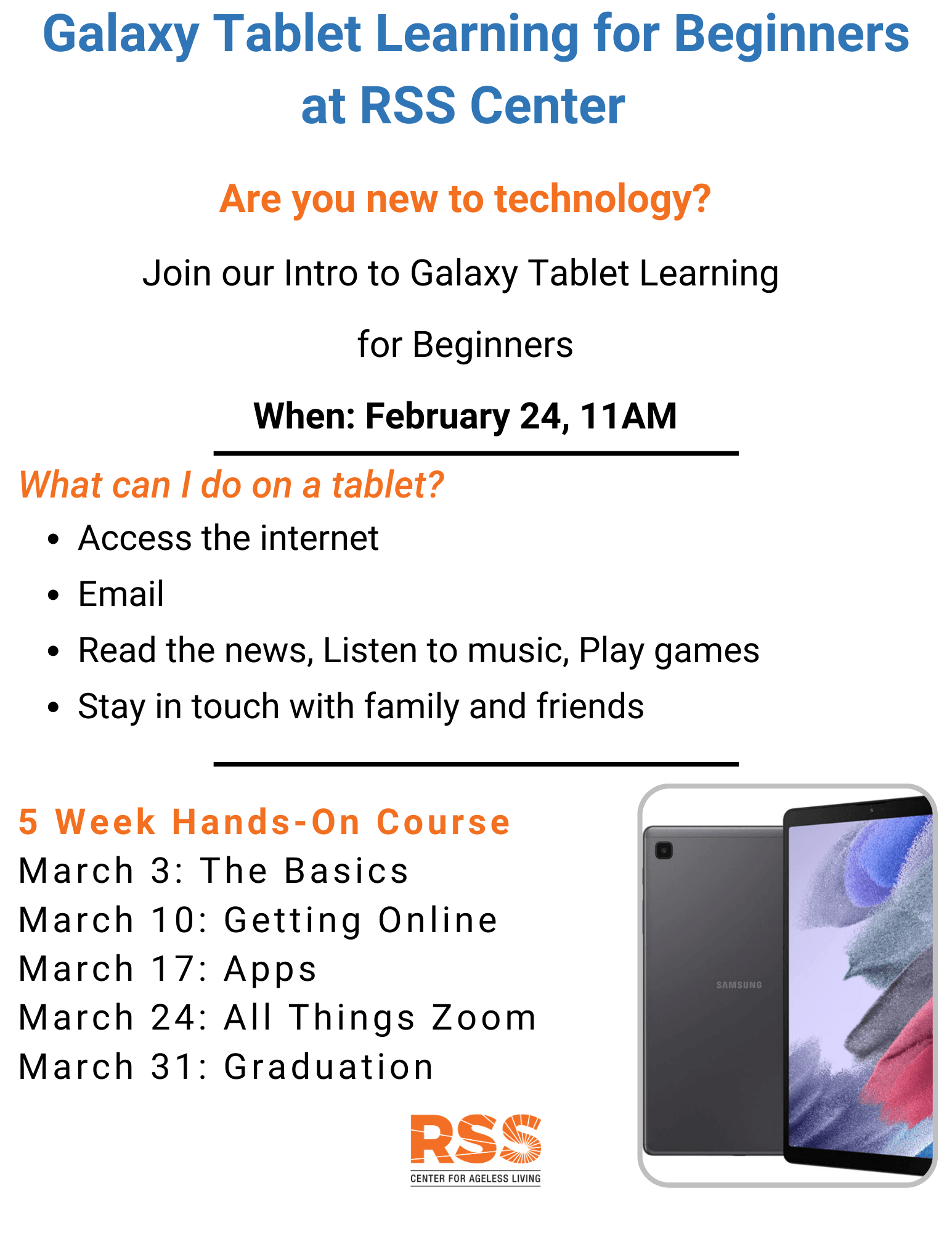 This is the 4th class in the 5-week hands on course for the Galaxy Tablet Training for beginners. Each class will start a foundation of technology skills that will continue to grow as you attend each session.
In this session you will learn about the application called Zoom. Zoom is is a communications platform that allows users to connect with video, audio, phone, and chat. You can use Zoom to join our many online classes and programs we offer. Some things that we will go over is how to join a meeting, change your name, fix your audio and video settings, and the chat system.
This session is led by Tabitha Rosa, the Virtual Programs Coordinator and Tech Specialist.