NEW CLASS! Acrylic Painting with April (In Center)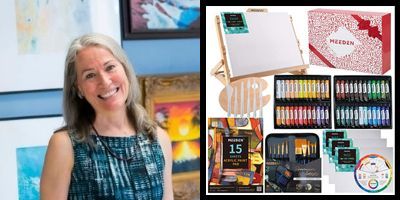 Bring your acrylic painting supplies to the center on Wednesday, October 26 at 3 pm for a 90-minute in-person acrylic painting class with April Lombardi. Hopefully, this class will become a monthly event.
You must bring your own acrylic paint and supplies.
Here are links to buy from Amazon Smile, please consider always using Amazon Smile for RSS:
* Amazon acrylic set includes paint, brushes, canvases, and a palette knife -https://smile.amazon.com/MEEDEN-Acrylic-Painting-Paintbrushes-Beginners/dp/B07ZQ9RNCX/ref=sxin_14_pa_sp_search_thematic_sspa?content-id=amzn1.sym.38deba80-70f1-44b5-9ee5-a7944caadcc1%3Aamzn1.sym.38deba80-70f1-44b5-9ee5-a7944caadcc1&cv_ct_cx=meeden+acrylic+paint+set&keywords=meeden+acrylic+paint+set&pd_rd_i=B07ZQ9RNCX&pd_rd_r=011e107e-f74c-4f9b-b20c-563d83fc8fe1&pd_rd_w=A33cW&pd_rd_wg=lfKB3&pf_rd_p=38deba80-70f1-44b5-9ee5-a7944caadcc1&pf_rd_r=2N2ZGSATX2WFSQ71CM8T&qid=1663604110&sr=1-1-a73d1c8c-2fd2-4f19-aa41-2df022bcb241-spons&psc=1&spLa=ZW5jcnlwdGVkUXVhbGlmaWVyPUEyUEJZSjdEN0lSS1U4JmVuY3J5cHRlZElkPUEwNTY0OTY5MzhJWTdKUzUyQTlQNiZlbmNyeXB0ZWRBZElkPUEwMTMyNDYxM01EMTFRR0pHNkk2WCZ3aWRnZXROYW1lPXNwX3NlYXJjaF90aGVtYXRpYyZhY3Rpb249Y2xpY2tSZWRpcmVjdCZkb05vdExvZ0NsaWNrPXRydWU=
Disposable pallet paper - https://smile.amazon.com/Mr-Pen-VD01-Pallette-Pad/dp/B09JCP9VRW/ref=sr_1_2_sspa?crid=244T2OHBAF6SR&keywords=disposable+acrylic+palette&qid=1663604176&s=arts-crafts&sprefix=%2Carts-crafts%2C101&sr=1-2-spons&psc=1&smid=A1DHK9MBP3H19C&spLa=ZW5jcnlwdGVkUXVhbGlmaWVyPUEyN0E2Qk9CWVZVMEo0JmVuY3J5cHRlZElkPUExMDE1NzkyMVIzWTVOSkxQMk1IWSZlbmNyeXB0ZWRBZElkPUEwMjMzOTkxOE1BWDFFN1JYVjdIJndpZGdldE5hbWU9c3BfYXRmJmFjdGlvbj1jbGlja1JlZGlyZWN0JmRvTm90TG9nQ2xpY2s9dHJ1ZQ==
Paper towels, napkins, or rags
Container for water
Apron or clothes you're not worried about
Gloves or hand lotion
Look at home for
- Any acrylic paints you have.
- Any canvas panel, paper, or stretched canvas, any size.
- Small flat or round acrylic brush or any nylon brushes you have. (NOT recommended to use your good watercolor brushes!)