Tech How To's: How to find locations using Google Maps (IN CENTER)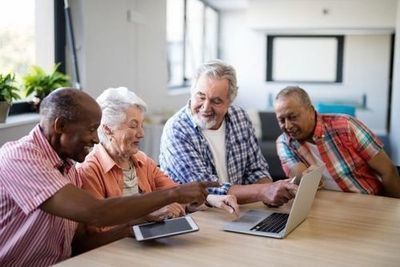 Register here - https://rssny.org/class-forms/technology-classes.html
Need quick directions to the store?
Google Maps is a helpful website and application for your mobile phone that can guide you throughout your neighborhood and across the globe. It provides directions, real-time traffic conditions, and route planning for traveling by foot, car, bike, air, and public transportation. Google Maps even recommends the nearest restaurants, attractions, and pharmacies once you put in a location.
In this session, you will learn how to search for directions, save locations, and refine your search.
The session is led by Tabitha Rosa, the RSS Tech Specialist and Virtual Programs Coordinator.