Self Care Sundays - Chair/Chi/Prana with Melissa at 11 & NO Virtual Reiki TODAY (ONLINE)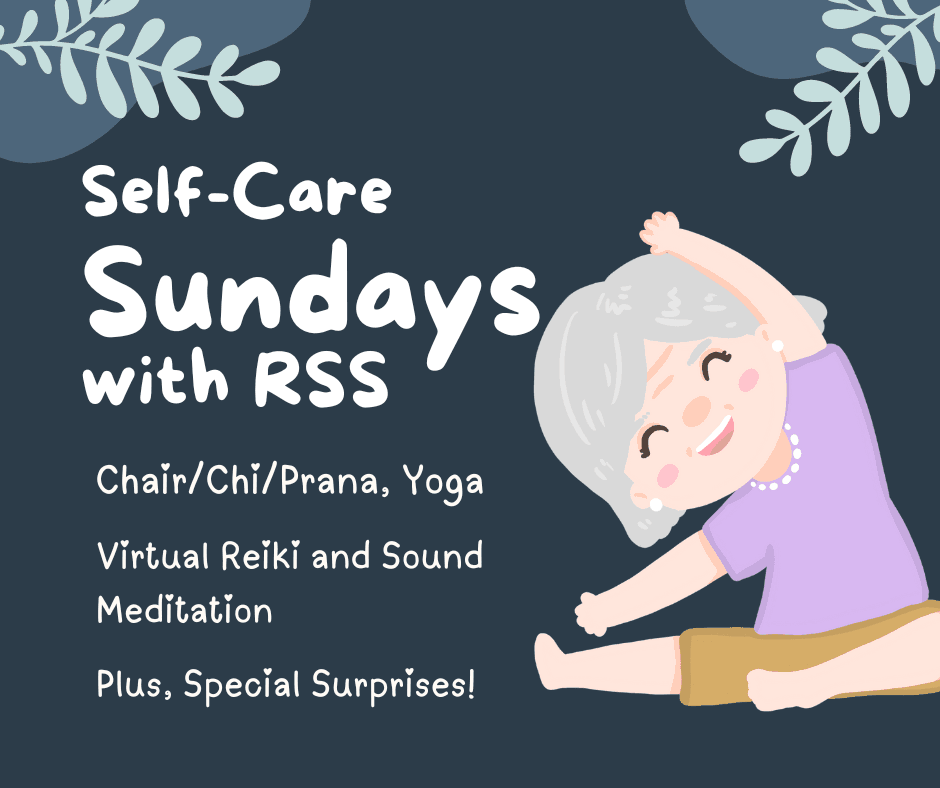 REGISTER HERE - https://rssny.org/selfcare-sundays.html
NO VIRTUAL REIKI TODAY!
Self-Care Sundays are Back!
10 AM: Chair/Chi/Prana with Melissa Elstein. Chair, Chi & Prana
In this one-hour fusion class combining Chair Yoga, Qigong & Tai Chi Easy(tm) , students will practice seated and standing yoga poses that gently strengthen and stretch the body, while using a chair for support. Tai Chi movements that are modified from the traditional forms and Qigong energy work will also be taught (with an option of being seated or standing). Self-massage techniques are included to increase circulation and warm up the muscles. Gentle and seated core strengthening is included as well! With all these practices, students learn practical tools to stretch and tone the body, calm the nervous system, focus the mind, increase energy, and work on balancing and fall prevention skills.
5 PM Virtual Reiki and Sound Meditation with Boshko
We start off with breathing & sound healing exercises, followed by a body scan meditation to calm our nervous system and ground the body.You then receive a Reiki treatment as we surrender to deep relaxation. Be in a comfortable seated position or lie down on a bed/yoga mat.
Boshko Boskovic is the founder of Let's Heal NYC, a private practice specializing in Reiki treatments. He is a Reiki Master, trained & certified in the Usui Shiki Ryoho linage. He works at Reiki Clinics at the Jewish Community Center in Manhattan and Grand Street Healing Project in Brooklyn.
Chair/Chi/Prana with Melissa at 11 AM
Virtual Reiki with Boshko at 5 PM