'Dyckman Farmhouse: Story of Manhattan's Last Surviving Farmhouse' Webinar (ONLINE)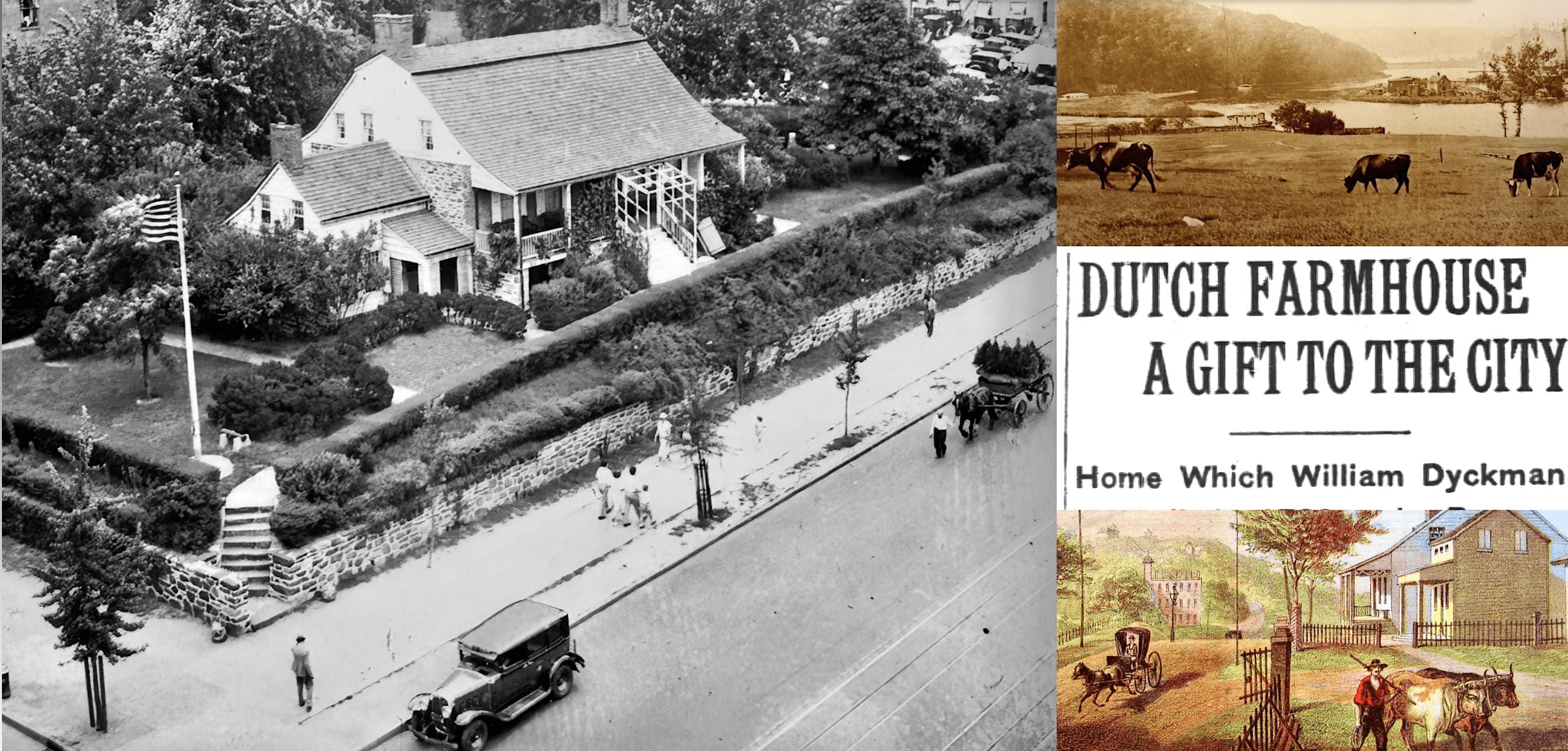 NOTE: If you cannot attend the event live you can still sign up! You will have access to the event for ONE WEEK after the event.
Built in 1784, the Dyckman Farmhouse is one of Manhattan's oldest surviving buildings — the lone remnant of a vast 300+ acre Dutch bouwerie ("farm") which used to cover the northern tip of the island beginning in the 1600s. How did this Dutch colonial fieldstone and brick home — sitting on the last 1.5 acres of what was once one of Manhattan's largest farm — manage to survive in a city filled with developers, skyscrapers, and high-rise apartments? And what stories can this living connection to Manhattan's agricultural past tell us today? It's time to explore one of New York's most interesting properties and its important role in New York City and American history.
Join New York Adventure Club as we unravel the remarkable story of the Dyckman Farmhouse and farm, spanning from its genesis as a post-revolutionary war battleground, to its days in the 1800s as a hotel and boarding house, to its eventual rescue and reopening in the early 1900s as a museum.
Led by Dyckman Farmhouse Museum Alliance president Don Rice, our unique virtual experience will include:
The origins behind the first Dyckman farm in the 1600s, which was once of Manhattan's largest farms
How the former farm was used during the Revolutionary War period, along with stories of its enslaved
A look at the building of the current farmhouse and its architectural history, along with a snapshot of its crops and agricultural products
A discussion around North Manhattan as a small town; schools, churches, libraries, and the Eliza Hamilton connection
The arrival of urbanization and the selling of the Dyckman farm and property, which led to 50 years of deferred maintenance and decline
How the farmhouse was rescued and turned into a museum, including why it became a city and national landmark
A look at rare images from the museum collection, maps, and little-known primary sources
Afterward, we'll have a Q&A session with Don — any and all questions about the Dyckman Farmhouse are welcomed and encouraged!