Technology for Hearing Loss: Hearing aids, Devices and Apps (ONLINE & IN CENTER)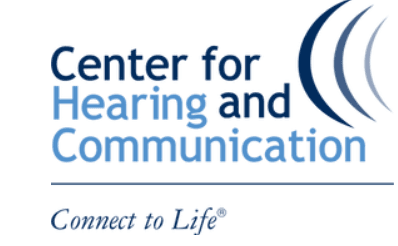 Join us for an informative discussion about technology solutions for hearing loss. This session will cover what you should know about the latest hearing aid technology features and options. We will also introduce and demo smartphone apps and other low-cost devices that can improve hearing and communication in a variety of listening situations including landline phones, smartphones and television or tablet. We will conclude the session by sharing tech tips for hearing better when attending movies, theaters and lectures. Ample time will be allocated for Q & A, so bring your questions!
About the Center for Hearing and Communication:
Center for Hearing and Communication ("CHC") is a leading non-profit hearing rehabilitation clinic offering state-of-the-art hearing testing, hearing aid fittings and repair, speech therapy and mental health services for people with hearing loss of all ages. CHC's goal is to enable communication without limits through comprehensive technological, medical and educational solutions and support for individuals and families. Care is provided in-person at CHC's clinic in NYC in Lower Manhattan (50 Broadway, 6th Floor) as well as remotely via CHC's telehealth platform.