Cooking Live with DFTA: Wednesday 9/14/22 at 11am - Shumai/Chinese Dumplings (NOT AN RSS EVENT)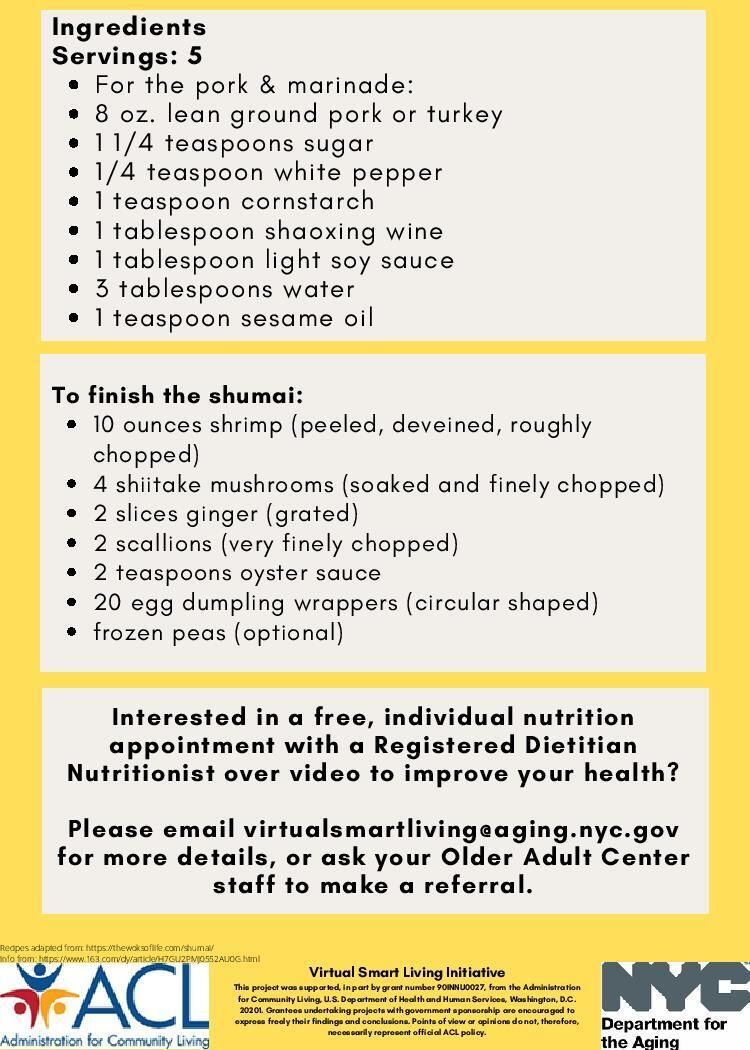 COOKING LIVE WITH DFTA!
Recipe: Shumai
Join our nutritionists to learn how to prepare this nutritious + delicious recipe!
Did You Know?
* Shumai was discovered by the Mongolians. In Mongolian,
* In Mongolia, the word "shumai" means the food tastes best when consumed immediately after
steamed.
* There are many versions of shumai from different regions of China.
Recipe in the photo
Zoom Link:
https://us02web.zoom.us/j/84599309153?pwd=bFErdmJlUTA3bzRtTXN5U0hPa29YUT09
Meeting ID: 845 9930 9153
Passcode: 123
Dial In Number: +1 929 436 2866 US (New York)