'Belmont, Bronx (Arthur Avenue): From NYC's "Real" Little Italy to the Bronx Zoo' - ONLINE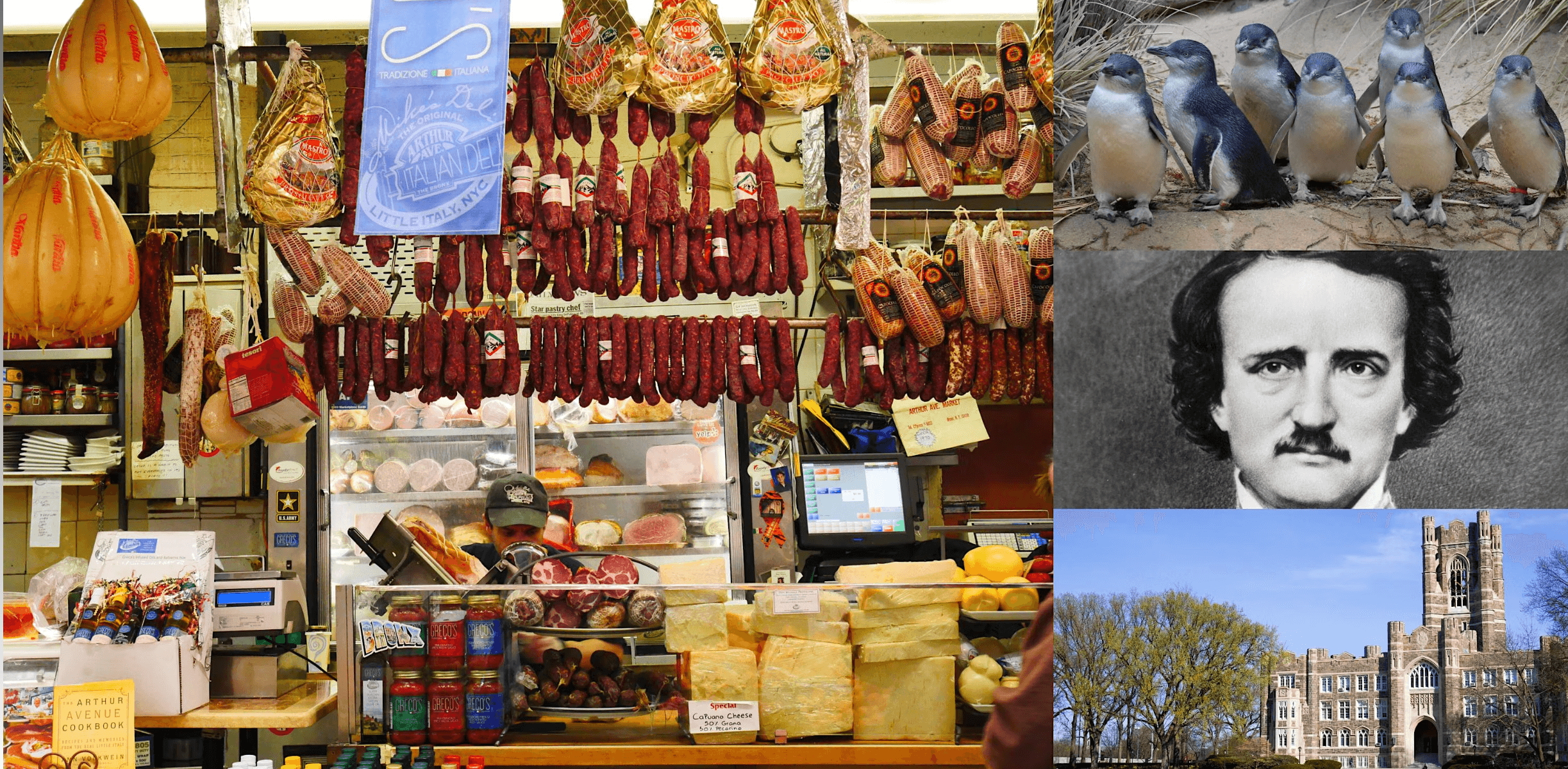 What's so special about New York City's neighborhood of Belmont, you ask? From over 30 mom & pop shops serving everything from tantalizing cheeses and sausages to warm bread and freshly-filled cannoli — to being home to a world-premiere zoo, botanical garden, and university — this Italian community is steeped in history, not to mention some of the best food in the Big Apple. But how did this Bronx neighborhood go from a rural enclave to a lively hub for food, arts, and culture? It's time to take a virtual trip to the "old neighborhood" and understand why it has a special place in the hearts of hundreds of thousands of Italian-Americans in the metropolitan area.
Explore the Bronx neighborhood of Belmont — often referred to as Arthur Ave, this close-knit neighborhood dating back centuries has been home to dozens of eateries that showcase the authentic tastes of Italy, earning it the reputation of the "Real" Little Italy of New York City.
Led by Susan Mills Birnbaum — licensed NYC tour guide, food lover, and history buff — our digital showcase of Belmont will include:
A historical overview of the Bronx neighborhood of Belmont, including a look at its most famous educational and cultural institutions such as Fordham University, New York Botanical Gardens, and Bronx Zoo
The contributions of the Lorillard family to the neighborhood, along with those of immigrants who built some of the neighborhood's most iconic institutions and local establishments
A discussion around the Italian establishments on Arthur Avenue, ranging from butchers and delis, to cheese shops and fishmongers, to bakeries and bread shops
Stories of the "survivors" — the 3rd, 4th, or even 5th generation family-owned shops
A peek at the recent arrivals on the culinary scene including Albanian and Mexican fare, along with the lively festivals and feasts that pack the streets with people from the tri-state area