Let's Talk Vegetables: Spring Radishes and Mint (online & in-person)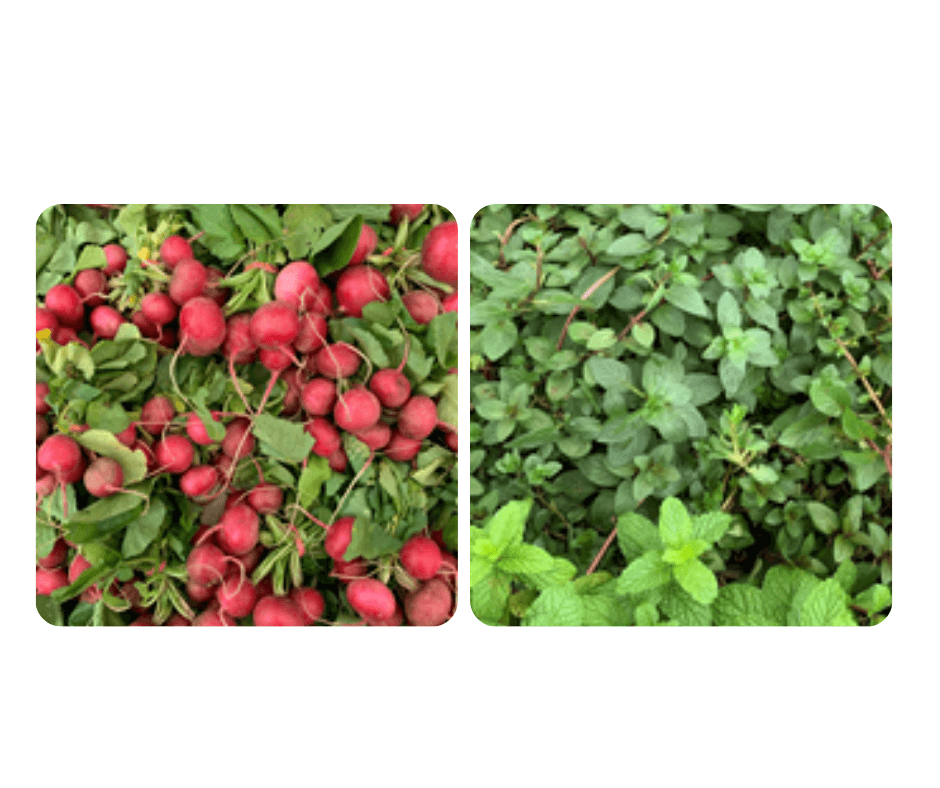 To register: https://rssny.org/class-forms/kickstarter.html
Radishes are popular for their pungent roots. The leaves are also edible, and the plants serve a variety of helpful purposes for farmers. There are many types of radishes – we'll be focusing on the spring (sometimes called, European) radishes, but we'll briefly cover winter and other radishes.
Mint – there are so many types of mint beyond spearmint and peppermint. This beloved herb is popular throughout the world for its flavor and fragrance. We will explore culinary uses for mint. For those who enjoy gardening, we will touch on growing mint too.
Join Let's Talk Vegetables (LTV) this month to learn more about radishes and mint. Each LTV presentation starts with some information about GrowNYC, our Greenmarket farmers markets, and what is currently in season. We will then focus on this month's featured vegetables including historical information, nutritional information, growing these veggies in the NY area, and trivia.
Bring your favorite recipes, tips, and stories and join us for Let's Talk Vegetables.