American Art's Cold War: Jasper Johns to Andy Warhol (ONLINE)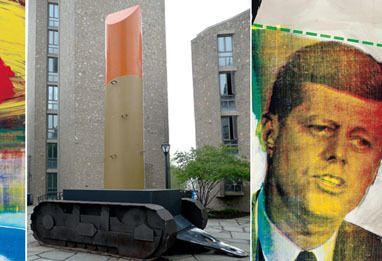 Art reflects the period in which it was created. Join April Lombardi and published historian Jerald Podair for a look at iconic pieces of art in the context of our own lived history during the 1950s, the Kennedy administration, Vietnam, and Nixon.
See the presentation and join the discussion with U.S. historian Jerald Podair and art educator April Lombardi.
5 PM Eastern Time