June Book Club: The Henna Artists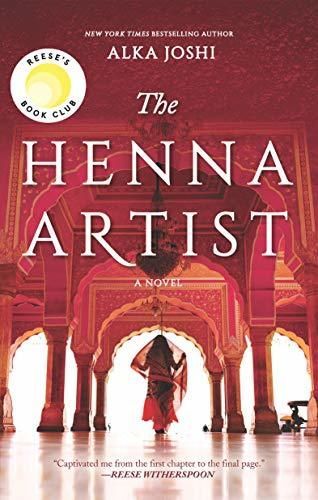 A NEW YORK TIMES BEST SELLER
A REESE WITHERSPOON x HELLO SUNSHINE BOOK CLUB PICK
"Captivated me from the first chapter to the final page."—Reese Witherspoon
Vivid and compelling in its portrait of one woman's struggle for fulfillment in a society pivoting between the traditional and the modern, The Henna Artist opens a door into a world that is at once lush and fascinating, stark and cruel.
Escaping from an abusive marriage, seventeen-year-old Lakshmi makes her way alone to the vibrant 1950s pink city of Jaipur. There she becomes the most highly requested henna artist—and confidante—to the wealthy women of the upper class. But trusted with the secrets of the wealthy, she can never reveal her own…
Our book club group is led by Gail Edwards.