Food for LIfe: Diabetes - Designing a Diet for Maximum Weight Control (Online & In-Person)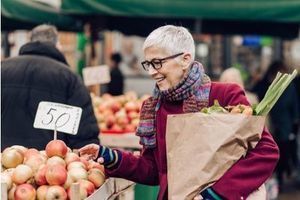 To register: https://rssny.org/class-forms/ppmny-diabetes.html
The Food for Life questionnaire will be sent to you when you register. You MUST fill it out in order to attend if you have not attended the Healthy Aging series.
You only need to register once to take all 4 classes.
Class schedule:
Tue. June 7: The Power of Your Plate and Grocery Cart
Tue. June 14: Understanding Type 2 Diabetes
Tue. June 21: Designing a Diet for Maximum Weight Control
Tue. June 28: Using the Glycemic Index
This is not a "diet" that asks you to walk around hungry or feel deprived. How can you lose weight, if needed, without skipping meals or limiting your portions? In a word, it's all about FIBER. Plant-foods have it, animal foods do not. Fiber is what makes us feel full, and, as a bonus, it also helps to control blood sugar levels, protects against certain cancers, and, of no small importance, it keeps us "regular." Learn to comfortably fill up on whole foods and watch the pounds melt away. Enjoy some delicious high-fiber dishes – without the cardboard taste.