Food for LIfe: Diabetes - Understanding Type 2 Diabetes (Online & In-Person)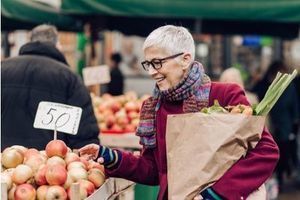 To register: https://rssny.org/class-forms/ppmny-diabetes.html
The Food for Life questionnaire will be sent to you when you register. You MUST fill it out in order to attend if you have not attended the Healthy Aging series.
You only need to register once to take all 4 classes.
Class schedule:
Tue. June 7: The Power of Your Plate and Grocery Cart
Tue. June 14: Understanding Type 2 Diabetes
Tue. June 21: Designing a Diet for Maximum Weight Control
Tue. June 28: Using the Glycemic Index
New research shows that reducing the fat we eat helps to reduce the fat that can build up in muscle cells, which can improve the body's ability to use insulin. Common dietary fat-lowering techniques, such as taking the skin off the chicken or switching to low-fat milk, do not go far enough in reducing the total amount of fat for many people to really repair this underlying problem in type 2 diabetes. Fortunately, the Power Plate foods are all naturally low in fat. Sample several flavorful dishes that are sure to become favorites— chances are good you won't even miss the fat.