Food for LIfe: Diabetes - The Power of Your Plate and Grocery Cart (Online & In-Person)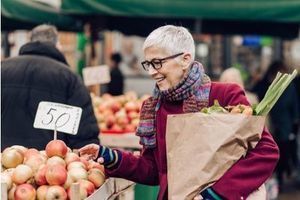 To register: https://rssny.org/class-forms/ppmny-diabetes.html
The Food for Life questionnaire will be sent to you when you register. You MUST fill it out in order to attend if you have not attended the Healthy Aging series.
You only need to register once to take all 4 classes.
Class schedule:
Tue. June 7: The Power of Your Plate and Grocery Cart
Tue. June 14: Understanding Type 2 Diabetes
Tue. June 21: Designing a Diet for Maximum Weight Control
Tue. June 28: Using the Glycemic Index
Let's get practical. This class provides the knowledge and resources for trying out a new way of eating. By using the tools provided, participants often experience better blood sugar levels, weight loss if needed, and other health benefits within a surprisingly short time. The Power Plate is a diagram that illustrates the essential food groups: vegetables, whole grains,
legumes, and fruits. From these groups, you will be assisted to create your own Weekly Meal Planner and learn how to navigate the grocery store to find the treasures (and avoid the troublemakers!). We'll discuss common concerns, including how to prevent and treat low blood sugar for those taking certain medications, and how to ease your transition into a filling, high-fiber way of eating. Taste some of the staples that you'll want to bring home from your grocery store.