Love Your Plants! The Plant Doctor is In (Hybrid - Online & In Person)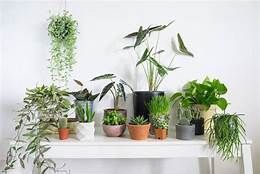 Click Here to Register - https://rssny.org/class-forms/plant-doctor.html
The Plant Doctor is in! Leaves a little droopy? Not sure if you're over- or under-watering? Need to know how to prune an out-of-control plant? Infestation of…something or other… and don't know what to do?
This month we will talk about feeding your plants with what you already have in your kitchen. Our plants live indoors in an environment that is not natural. They need our care in order to thrive. That includes adding nutrients to the soil. But, it's not always necessary to spend money to do so. Join us and find out how to feed your plants with the food scraps you might normally throw away. Your plants will love you for it!
RSS' own in-house plant specialist Barbara Denson is available to answer your plant questions and concerns, and anything else plant-based you'd like to discuss.
CONTACT INFO
RSS
info@rssny.org