Troubles In Henry's Nose A Humorous and Uplifting Take on Personal Loss: An Evening with Playwright Tim Bosworth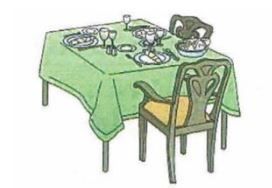 First watch Troubles in Henry's Nose, a one-act play that offers a humorous and uplifting take on personal loss. And, then meet the playwright for a Q&A after the screening.
Troubles in Henry's Nose features six older adults at lunch at a senior center in the fictional community of Henry's Nose. Lunch is offered as a metaphor for life, and the older adults are feasting on the advantages that life offers them.
You can also pre-screen the play at https://www.youtube.com/watch?v=EdMRirJ46m0&t=2560s
The play will also be close-captioned.
Tim Bosworth is currently retired and realizing his dream of living and writing full-time on Cape Cod.
A link to the film will be sent prior to the event if you want to screen it earlier.