Impressions of Eastern Europe from the Derfner Judaica Museum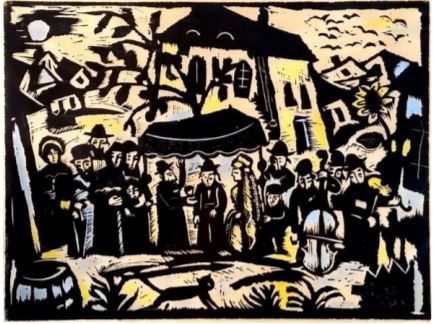 This exhibition includes lithographs, etchings, engravings, and woodcuts by 16 artists who participated in some of the most significant art movements of the twentieth century. They worked at a time of rapid change, including urbanization, secularization, industrialization, technological innovation, and seismic political and cultural shifts. Their genre scenes, folk tale illustrations, portraits, and character studies evoke nostalgia for a communal past, solemn awareness of the fragility of life, and deep reverence for tradition.
These artworks are from the Defner Judaica Museum, the Art Collection at Hebrew Home at Riverdale.