Fundraiser - Virtual Van Gogh Art Trip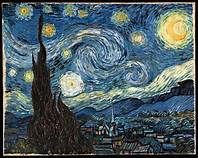 To learn more click here - https://rssny.org/van-gogh-event/van-gogh-event.html
Follow the footsteps and artistic development of Vincent van Gogh from the Netherlands to the South of France in this well-researched virtual tour and RSS Fundraiser. April Lombardi will take you through a detailed itinerary to see many of the places that inspired the paintings from each location visited in this presentation. You will see his paintings and how his art evolved with each location. RSS art instructors and art history educator, April Lombardi will lead us on this tour.
There is also a hands-on workshop which you can learn more about by clicking on the link above.
This is a very special fundraiser in support of RSS.