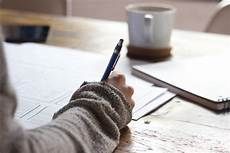 This class is open to NEW registrants for only a limited amount of time. If you'd like to join please register by Friday October 23.
Now is the perfect time to write your autobiography! Learn how to organize your life stories through themes and priming questions that evoke memories of events. The Guided Autobiography method is a way to gain insight, personal discovery, and to better understand and appreciate your life story and the stories of others. Themes include Your Family, The Role of Money in Your Life, Your Major Life-Work or Career, Your Spiritual Life and Values and more.
The course is based on the Guided Autobiography method researched and developed by Dr. James Birren over the past 40 years as a method for helping people document their life stories. Writing and sharing life stories with others is an ideal way to find new meaning in life and to put life events into perspective.
Come prepared to reflect and discover the story of your life in new and satisfying ways.
____
Kristan Roehrs holds a BA in English, an MS in Non-Profit Management, and an MSW from CUNY, Silberman School of Social Work. Previously Kristan served as a community organizer at The Radical Age Movement, an organization committed to confronting ageism with older adults. Certified to lead Guided Autobiography classes, Kristan is delighted to explore with you how best to tell our stories, whether
that be for our own pleasure and/or to share with others.