NY Historical Society Presents "Black Citizenship in the Age of Jim Crow""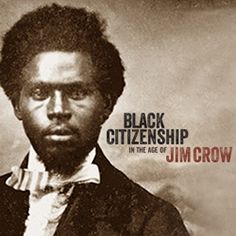 Based on the NY Historical Society 2018-19 exhibition, this virtual presentation explores Black Americans' struggle for equality under the law from 1865 through World War I. Learn about both Southern and Northern roles in this dark chapter of our history as well as Black New Yorkers' organizing and community-building in the face of discrimination.
See the exhibit here - https://www.nyhistory.org/exhibitions/black-citizenship-age-jim-crow
RESERVATIONS REQUIRED. Space is limited.