Is the Book Always Better than the Movie?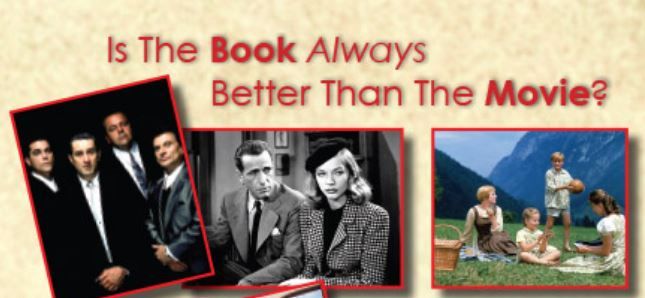 At long last, get the answer to the age-old question, "Is the book always better than the movie?" (Spoiler—no, it isn't!) We'll tackle the interesting reasons why this belief still persists, while showing many great examples of films that clearly outshone their literary origin, such as Jaws, Breakfast at Tiffany's, Field of Dreams, Die Hard, Shrek, Legally Blonde, It's a Wonderful Life, and many more! This program shows specific examples of how filmmakers use different (not better, just different) tools to tell their versions of a story. We do NOT say that movies are always better, but encourage patrons to find value in all art forms that tell stories.
Presented by Steven Franzel of Marquee filmtalks.
Registration Required.